Sun's thin client beats Microsoft


Caroline Davis
A fresh food procurement and distribution company has rejected Microsoft and is putting Sun thin clients on all its...
This Article Covers
RELATED TOPICS
Caroline Davis
A fresh food procurement and distribution company has rejected Microsoft and is putting Sun thin clients on all its desktops.
Pauleys (formerly W Pauley & Co) is to begin rolling out the Sun Ray 100 and Sun Ray 150 all-in-one desktop appliances in mid-August.
"The Sun Ray thin clients are manna from heaven," said David Lane, Pauley's research and development director.
He has been looking to replace the firm's seven-year-old dumb terminals with graphical terminals for several years. "But nothing was this simple," Lane said. "You just set up the Sun Ray server software and plug in the terminals. Other thin clients required Citrix Metaframe."

Download this free guide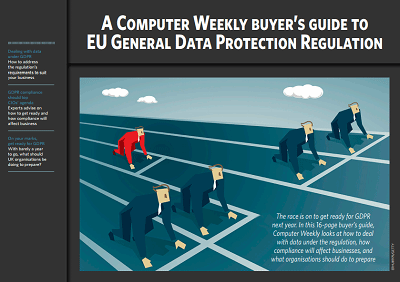 Computer Weekly's Buyer's Guide to GDPR
The race is on to get ready for GDPR next year. Computer Weekly looks at how to deal with data under the regulation, how compliance will affect businesses, and what organisations should do to prepare.
By submitting your personal information, you agree that TechTarget and its partners may contact you regarding relevant content, products and special offers.
You also agree that your personal information may be transferred and processed in the United States, and that you have read and agree to the Terms of Use and the Privacy Policy.
Most of the company's 100 desktops have dumb terminals running in-house applications written in C and Basic running on Solaris servers. It also has five PCs running Windows and Microsoft Office that are used by managers. Pauleys is now in the process of rewriting these applications in Java and then replacing both the dumb terminals and the PCs with Sun Ray thin clients.
Since Lane decided to roll out the Sun devices, he has been acclimatising users by replacing Office on the PCs with Sun's Star Office. "The users did initially make comparisons, but now they prefer it," he said. "It doesn't fall over, it's more responsive and it hasn't got that annoying paperclip."
And he had no regrets at losing the PCs: "We found over 90% of our support time was taken with PCs."
The roll-out will mean a four-fold increase in cost per seat, but Lane sees the increased costs as justified. "Combined with using Java code, we gain from incredible portability, greater productivity from staff who no longer have to fight over PCs, better company communications and more professional presentation," said Lane.
Sun has announced that it is opening up the source code for its Star Office software suite. Star Office is already available free of charge.
Read more on Server hardware