News
Stay informed about the latest enterprise technology news and product updates.
Seagate says MLC flash now reliable enough for enterprise use
Seagate has released a new range of multi-level cell (MLC) solid state disk drives and says the technology is now sufficiently robust for use in the enterprise. The company has also dropped the Barracuda brand from its enterprise offerings and added a 3TB model to its Constellation range.
Seagate has released a new range of multi-level cell (MLC) solid state disk drives (SSDs) and says the technology is now sufficiently robust for use in the enterprise.

Download this free guide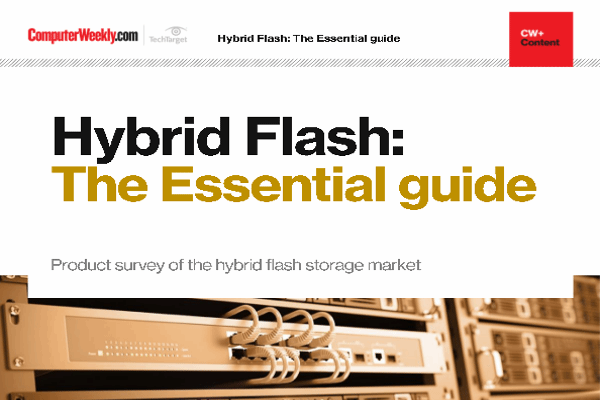 Hybrid Flash: The Essential guide
This guide offers a comprehensive survey of the hybrid flash storage market. We give the lowdown on hybrid flash products from the big six storage vendors and the startups and specialists.
By submitting your personal information, you agree that TechTarget and its partners may contact you regarding relevant content, products and special offers.
You also agree that your personal information may be transferred and processed in the United States, and that you have read and agree to the Terms of Use and the Privacy Policy.
Solid state disks are comprised of many NAND or NOR logic gates, silicon circuits that allow the storage of data. A single-level cell can store a single bit of data. MLCs can store two, but occupy the same amount of space as SLCs. The result is higher data density, a desirable quality given many data centres lack space in which to house drives and other equipment.
MLCs' Achilles heel is that storing two bits in a single cell wears out a NAND gate faster than the rival SLC technology (all SSDs wear out, and vendors have created 'wear-levelling algorithms' to help spread the load instead of certain cells being bombarded with traffic that hastens their demise).
MLC-based SSDs have therefore earned a reputation as fast, but short-lived.
But Seagate now says it has cracked MLC longevity, and that its new Pulsar.2 drives could survive 10 full writes every day of their working lives – or 15 petabytes in total – before turning up their toes. Soon to ship in100GB, 200GB, 400GB and 800GB capacities, the drives pack a SAS or SATA interface and is reported to churn away at more than 40,000 write operations per second.
It is unclear if this performance – in terms of speed and longevity – is all Seagate's work. The company does not make its own flash memory, but says its packaging of third-party flash is where the magic happens.
The Pulsar range has also been expanded to include new SLC-based Pulsar XT.2 drives, now in capacities of 100GB, 200GB and 400GB.
The company's 2.5-inch Savvio range has also had a refresh, reaching 900GB in its 10,000 RPM range and 300GB for the speedy 15,000RPM models.
Bye-bye Barracuda, hello RAID rebuild
A further new announcement from the company is that its Barracuda range has been banished from the enterprise. The Cheetah range persists, but it is the Constellations range that has had an innovation injection and now reaches 3TB. The five-platter, ten-head drive comes with a new feature called 'RAID Rebuild' that is said to greatly shorten the time required to rebuild a RAID set. The company was unable to answer our questions about whether RAID cards, host bus adapters,arrays themselves or other parts of a storage system need to be aware of RAID rebuild in order for it to work.