Cisco offers Unified Network Services
Cisco has launched Unified Network Services, designed to deliver network services in different environments; plus more daily news.

Cisco offers Unified Network Services
Cisco has launched Unified Network Services, designed to deliver network services in different environments. The first solution within the Unified Network Services is a virtual appliance called Virtual Security Gateway (VSG), which aims to provide security policies at the virtual machine (VM) level within vLANs and shared compute infrastructures.

Download this free guide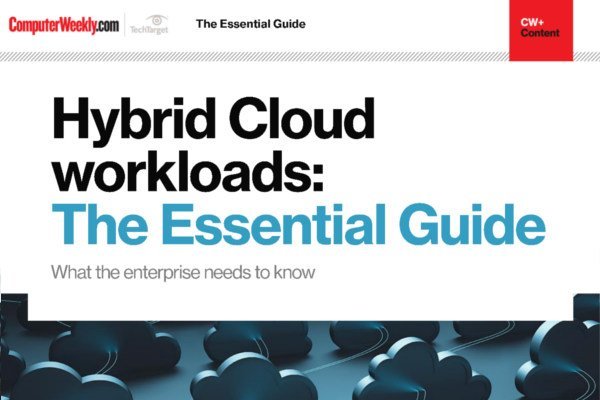 Hybrid Cloud workloads: The Essential Guide
Access this guide to help you tackle the key hybrid cloud architecture issue: workload management.
By submitting your personal information, you agree that TechTarget and its partners may contact you regarding relevant content, products and special offers.
You also agree that your personal information may be transferred and processed in the United States, and that you have read and agree to the Terms of Use and the Privacy Policy.

Qualcomm goes for Red Hat Enterprise Virtualisation
Red Hat has announced that Qualcomm Incorporated has opted for the Red Hat Enterprise Virtualisation platform. Qualcomm deployed Red Hat Enterprise Linux 5.4 as its base operating system with an integrated KVM hypervisor.
Microsoft launches Internet Explorer 9 for Windows 7
Microsoft has launched Internet Explorer (IE) 9 and is looking to run the new IE with their latest OS, Windows 7, instead of Windows XP. IE9 uses hardware acceleration tools, meaning it relies on GPU to run faster. This feature will not be use in IE8, leaving Windows XP without its full capabilities.
Savvis extends VPDC service from U.S to Europe
Cloud infrastructure provider Savvis has extended its Savvis Symphony Virtual Private Data Centre (VPDC) to its European clients through its Slough based data centre. The enterprise cloud computing service was originally launched to U.S clients in June. The VPDC is designed to allow businesses to design and deploy enterprise data centre services with a range of applications.
Teradata signs cloud platform agreement with Samsung SDS
Database software vendor Teradata has signed a memo of understanding with Samsung SDS to develop a private cloud plan for the Samsung SDS Cloud Business Intelligence Global Services group. The agreement also includes Informatica and MicroStrategy. Teradata said the solution will offer Samsung SDS a new platform, for it to provide analytic information.
Kayleigh Bateman is the Site Editor of SearchVirtualDataCentre.co.uk.