Facebook has filed its official legal response to claims by New York developer Paul Ceglia that he worked on developing the social networking site in exchange for shares in the social media company.
In the filing, Facebook says the evidence supporting Ceglia's claims is "doctored" and "fabricated". Facebook says the lawsuit is a brazen and outrageous fraud, according to US reports.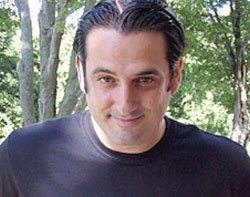 The original claim, made in a civil lawsuit filed in June 2010 in the Supreme Court of New York's Allegany County, was dismissed by Facebook as frivolous at the time.
Last month, the developer renewed his court battle to claim a 50% share of Facebook, almost a year after his first attempt - during which Paul Ceglia acquired an asset freeze on Facebook - stalled.
Ceglia amended his original complaint, adding a series of e-mails supposedly exchanged with Facebook founder Mark Zuckerberg. The evidence of the e-mails purported to support claims he signed a contract in 2003 to develop the Facebook website; and that this contract entitled him to a 50% stake in Facebook.
Ceglia also claims the contract awarded him an additional 1% stake for every day of the project, giving him a total stake of 84%.
Facebook says Mark Zuckerberg did meet Ceglia and did enter into a written agreement to work on a website called StreetFax.com - a database of photographs of traffic intersections to be used by insurance adjusters - but denies all claims Ceglia worked on Facebook.
"To be clear, Zuckerberg did not sign the purported agreement, which is a 'cut-and-paste' job fraudulently manufactured by plaintiff for this lawsuit," the Facebook filing says.
Facebook is asking the court to dismiss the case and order sanctions on Ceglia for fraud.
Last week, an appeals court denied the latest bid for a $65m settlement from Facebook by twin brothers Tyler and Cameron Winklevoss, who claim Zuckerberg stole their idea for building the social network that became Facebook. Lawyers for the brothers said they would take the case to the US Supreme Court.
Tyler Winklevoss and Cameron Winklevoss claim Zuckerberg stole their idea for the social networking site Facebook and defrauded them by overstating the value of the company's shares when negotiating the settlement.
Email Alerts
Register now to receive ComputerWeekly.com IT-related news, guides and more, delivered to your inbox.
By submitting your personal information, you agree to receive emails regarding relevant products and special offers from TechTarget and its partners. You also agree that your personal information may be transferred and processed in the United States, and that you have read and agree to the
Terms of Use
and the
Privacy Policy
.