Eastman Kodak says it could receive over $1bn in royalties if it wins a patent battle with Apple and Blackberry maker Research in Motion over camera technology used in their mobile devices.
The International Trade Commission (ITC) is scheduled to announce on Friday whether it will review an ITC judge's earlier ruling that Apple and RIM are not in violation of the company's image-preview patents.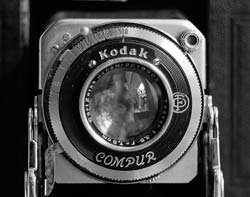 Kodak chief Antonio Perez said in an interview in New York on Thursday that his company "deserves to win", according to US reports.
Kodak has received close to $1bn from Samsung and LG in a settlement related to the same patent. Both companies settled before the ITC ruled on the case.
The ITC is unable to award monetary damages, but it can block imports of products that are found to infringe US patents.
Kodak sued Apple in January 2010, alleging that the iPhone had infringed patents relating to low-resolution image previews. Apple countersued.
In January, an ITC judge ruled in favour of Apple and RIM, who said the patent was invalid because it was a variation of an earlier invention.
Kodak's patent portfolio has become an important source of income as the film camera market has declined. The company licenses its digital imaging technology to about 30 companies, including LG, Motorola, Nokia and Sony Ericsson.
Kodak invented the world's first digital camera, a 0.1 megapixel device, in 1975.
Photo by Liz Higgs/Flickr
Email Alerts
Register now to receive ComputerWeekly.com IT-related news, guides and more, delivered to your inbox.
By submitting your personal information, you agree to receive emails regarding relevant products and special offers from TechTarget and its partners. You also agree that your personal information may be transferred and processed in the United States, and that you have read and agree to the
Terms of Use
and the
Privacy Policy
.