Google expected to trial NFC mobile payment system with VeriFone
Google plans to start testing a mobile-payment service using near-field communication (NFC) technology by July, according to US reports.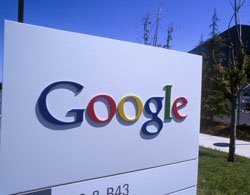 Google plans to start testing a mobile-payment service using near-field communication (NFC) technology by July,...
Continue Reading This Article
Enjoy this article as well as all of our content, including E-Guides, news, tips and more.
By submitting your personal information, you agree to receive emails regarding relevant products and special offers from TechTarget and its partners. You also agree that your personal information may be transferred and processed in the United States, and that you have read and agree to the Terms of Use and the Privacy Policy.

according to US reports.
NFC chips in mobile phones will enable shoppers to pay for items simply by placing the devices in close proximity to dedicated point-of-sale readers from VeriFone.
The same technology is used to enable contactless payments using NFC-enabled debit and credit cards at participating retailers in the UK such as Pret A Manger and Caffè Nero.
Although unconfirmed by Google, Bloomberg says the trials are set to begin soon at shops in New York and San Francisco.
The Google service may combine a consumer's bank information, gift-card balances, store loyalty cards and coupon subscriptions on a single NFC chip on a phone.
Google's foray into NFC marks the latest attempt by the internet search firm to consolidate gains in the smarphone industry made by giving its Android operating system free of charge to phone manufacturers.
Google's mobile-payment service will compete with eBay's PayPal, and ISIS, - a yet-to-be trialled project by several mobile firms, including AT&T and Verizon Wireless.
Analysts say Google's move into NFC-based payments will help expand its core advertising business to mobile devices.
The technology could help Google to collect information about what users are buying and measure the success of location-based and personalised advertising.
The NFC payment trials will follow trials by Google of posters in shops with NFC chips that can communicate with NFC-enabled phones, according to other reports.
The mobile payments market will experience "explosive growth" in 2011, according to a report by market research firm iSuppli.
Researchers expect worldwide shipments of mobile phones with NFC capability to reach 220.1 million units in 2014, up from 52.6 million in 2010.
iSuppli said growth is being driven by Nokia's NFC-integrated handsets which will be introduced in 2011 and Google's Android operating system, which supports NFC.
This Content Component encountered an error