Slow is not about putting your work on hold. The power of slow means to act in full alignment with your goals. If the death of multitasking has taught us anything, it is that slow is indeed faster while fast is merely exhausting.
Activity does not equal productivity
We often equate 'busy' with 'success', but activity does not equal productivity. Being busy can be a way of simply justifying our activity level to ourselves and senior management. According to Marcus Buckingham, author of The One Thing You Need to Know, a true leader takes time out to reflect. While managers merely focus on the individual, leaders seek out ways to illuminate the future.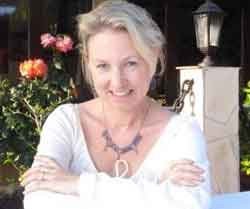 ---
The business value of IT project management.
Take part in our exclusive research with Oxford University. All participants receive will recive a free copy of the report. Click here to take part in the 10- to 15-minute survey.
---
Step 1: Take time to think. Smart project managers take a moment to step back and examine the Big Picture, according to Marilyn Weinstein, CEO of the IT staffing firm Vivo. They pause before taking action to actually think about which steps are necessary and why.
Honour set-up time
After a week's holiday, your inbox is stuffed to the gills. It takes you three days just to slog through all the data, and you wonder why you even bothered to leave in the first place. While we may expect ourselves to jump right back into what we were doing before we left, every project, including reentry, requires set-up time.
Step 2: Honour the time it takes to get started. It is not about procrastination, but about strategic alignment. It will contribute more to your success than pushing through non-stop.
Say no with panache
One of our biggest time-wasters is saying 'yes' to something we should have declined. Taking on that extra project at work or agreeing to an impossible timeline can lead to disaster. We have been conditioned to believe 'no' is an evil word, when, in fact, it is a complete sentence.
Step 3: Practise saying 'no' with kindness. The next time your team leader confronts you with competing deadlines, acknowledge her request. Show interest. Offer an alternative. If you show your boss you are paying attention to the impact on the overall project, she will be impressed by your foresight.
---
Click here to download a sample chapter of Christine Hohlbaum's influential book, the Power of Slow.
---
Save the best for last
Procrastination is lethal to your time relationship. You spend most of your time worrying about what you haven't started, pushing it to the recesses of your mind.
Step 4: Stop the devil's circle by saving the best for last. Tackle the hardest project earlier in the day, breaking it down into bite-sized chunks. Reward yourself with your favourite task at the end.
Delight in delegation
Delegation is not about dumping, but about playing to others' strengths so you can play to your own. Weinstein suggests testing the waters with your delegates first. "Survive mistakes together, and accept that they will happen, but do so on less important issues." As your team members' confidence grows, so will their level of responsibility.
Step 5: Grow your delegation by selecting less critical tasks at first. Encourage their ownership of the project by asking them to set their own goals. Oftentimes they will set the bar higher than you would have and work even harder because it was their idea.
Christine Louise Hohlbaum, author of The Power of Slow: 101 Ways to Save Time in Our 24/7 World
, offers quick tips to slow down at her website and her newsletter.
Email Alerts
Register now to receive ComputerWeekly.com IT-related news, guides and more, delivered to your inbox.
By submitting your personal information, you agree to receive emails regarding relevant products and special offers from TechTarget and its partners. You also agree that your personal information may be transferred and processed in the United States, and that you have read and agree to the
Terms of Use
and the
Privacy Policy
.