Internet Explorer IE9 Beta takes on Flash
Microsoft has made available the beta of Internet Explorer 9.0, its first browser to use HTML 5.0, allowing designers to build interactive sites in standard HTML.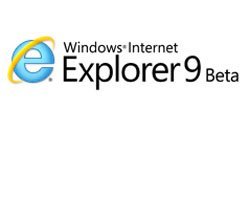 Microsoft has made available the beta of Internet Explorer 9.0, its first browser to use HTML 5.0, allowing designers to build interactive sites in standard HTML.

Download this free guide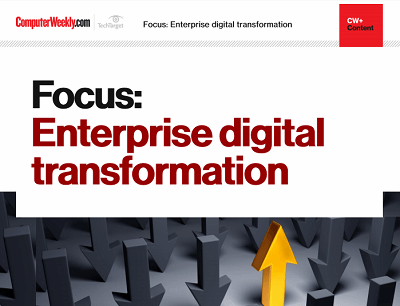 Are you digital to the transformation?
Digital transformation - the buzzword that we can't get away from. Enterprises need to accelerate their digital transformation journeys to avoid being left behind in an increasingly digital world. It's not an easy feat, but one that can be costly to get wrong. Join us as Computer Weekly takes a look at how businesses can stay on track through collaboration, innovation, and listening to user needs.
By submitting your personal information, you agree that TechTarget and its partners may contact you regarding relevant content, products and special offers.
You also agree that your personal information may be transferred and processed in the United States, and that you have read and agree to the Terms of Use and the Privacy Policy.
Mark Quirk, Internet Explorer product manager, said one of the goals of IE9 has been to make the browser run faster. As such the IE9 Beta uses graphics processors on PCs to speed up rendering. "Let the graphics processor do all the hard work," he said.
DirecX was originally used for for games, said Quirk. "We now use DirectX to do hardware acceleration in IE9." Previously, video and animation ran using plug-ins like Flash, that provided graphics acceleration.
Quirk said the new browser provided two new programming interfaces called Vector Graphics and Canvas, which are designed to help sites run faster. Combining the acceleration features with HTML 5.0 means that website designers can now create sites that were not possible previously using just HTML, according to Quirk.
Microsoft has also begun to address browser interoperability, to make it easier for web designers to create sites that look the same on multiple browsers. Quirk said Microsoft was very focused on browser interoperabe HTML.
"If you are a software developer one of your goals is to write a site once and have it work in every browser. Today, it's not possible. But with IE9, We are publishing test cases to the W3C and others so that Google [Chrome] and Mozilla [Firefox] can see if their browsers comply to the same tests."
If browsers truly become interoperable then differentiation will be harder. Users will be able to swap easily between them. To make IE9 the one users choose, Quirk said the IE9 browser would work seamlessly in Windows.
Security
Smart screen technology was introduced in IE8 to improve web browsing security. Quirk said, "We are now extending the model with a feature called Application Reputation."
Previously, if users downloaded an executable file they got a warning that said the file may be malicious. But if the warning pops up too often, people generally disregard it, said Quirk.
Application Reputaion has been developed to reduce the chance that a user will absentmindedly download a malicious program.
Quirk said, "When you download the application in IE9, first we use WinTrust to check if the site is trustworthy, we then virus scan and finally, if an application has been downloaded many times by consumers, then it is considered more likely to be safe."
Read more on Operating systems software