One in six companies has no plans to move to the new IPv6 internet addressing scheme, which could leave them with expansion problems when the world runs out of IPv4 addresses around May next year.
This fact has emerged from a survey, funded by the European Commission, of 500 organisations in 140 countries to assess world readiness for the switch.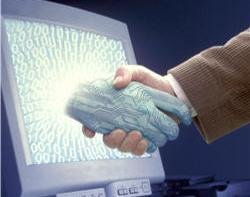 Axel Pawlik, chief executive of the Number Resource Organisation, which represents the five regional internet registries (RIRs) that oversee the allocation of all internet number resources, said firms that ignore the impending change face a disrupted future.
"They are using the usual excuses that there's no business case, that it's expensive, and the hardware and the software isn't ready. They need to get a life," he said.
"Things are not going to get better, and they will face a huge bill because of the complexity in staying compatible with the rest of the world as it moves to IPv6," he told Computer Weekly.
However, the survey showed that 60% of those who have requested IPv6 addresses from the RIRs said the lack of IPv6 compatible hardware or software was a major barrier for deployment.
Pawlik said awareness of the coming change was "filtering out of the techie space" into general awareness.
He said, "CEOs, CIOs, CTOs - anyone who can sign off a budget-line item, needs to put it into their next budget. You can't leave it to some poor engineer in his cubicle trying to keep the network up."
Pawlik said he was pleased to see that 60% of ISPs already offered, or planned to offer IPv6 to consumers within the year.
"But if your business depends on internet access, either for your staff or your customers, you need to have the IPv6 conversation with your ISP," said Pawlik.
"Basically you want the answer to two questions: where do I sign, and how do you plan to retain my business after May 2011?"
Pawlik said there would be about a six-month grace period until January 2012 while the RIRs adjusted to the new scheme, but the time to bite the bullet was now, before the rush, he insisted.
The full results of the survey will be published at the Internet Governance Forum next week.
Email Alerts
Register now to receive ComputerWeekly.com IT-related news, guides and more, delivered to your inbox.
By submitting your personal information, you agree to receive emails regarding relevant products and special offers from TechTarget and its partners. You also agree that your personal information may be transferred and processed in the United States, and that you have read and agree to the
Terms of Use
and the
Privacy Policy
.