VMWorld: VMware delivers virtual datacentre
VMware has expanded its virtualisation products and services to help enterprises and service providers build virtual pools of cloud infrastructure
VMware has expanded its virtualisation products and services to help enterprises and service providers build virtual pools of cloud infrastructure that can be deployed automatically to business users.

Download this free guide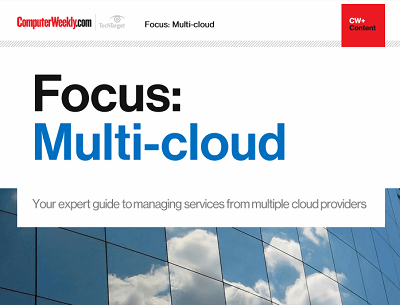 The maturity of the enterprise public cloud
Many IT leaders are increasingly coming round to the idea that sourcing services from one or more providers might be the best way to go. Join us as Computer Weekly takes a closer look at the multi-cloud approach and what providers are doing to capitalise on the trend.
By submitting your personal information, you agree that TechTarget and its partners may contact you regarding relevant content, products and special offers.
You also agree that your personal information may be transferred and processed in the United States, and that you have read and agree to the Terms of Use and the Privacy Policy.
Some experts believe cloud computing combined with virtualisation could offer a tantalising way to reorganise IT around service delivery, where virtualisation separates hardware and software infrastructure from line-of-business applications.
At the kick-off to the company's annual VMworld conference in San Francisco, Raghu Raghuram, senior vice-president and general manager, virtualisation and cloud platforms at VMware, said: "Enterprises are embracing a new model of infrastructure to deliver IT as a service through hybrid cloud computing." He said VMware was now addressing the needs of IT from producing IT services to optimising production and consumption of services in ways consistent with business requirements.
Building on the VMware vSphere foundation, the VMware cloud infrastructure products and services provide a hybrid cloud model that VMware claims will be able to bridge private and public clouds.
The VMware vCloud Director product aims to create virtual datacentres (VDCs), which the company describes as logical pools of computing, network and storage resources with defined management policies, SLAs and pricing. According to VMware, the VDCs could be made available to business users via some form of internal catalogue.
Read more on IT outsourcing