Microsoft has defended Windows security in response to reports that Google is phasing out the operating system because of security concerns.
Google has so far declined to confirm that report, but Microsoft's Brandon LeBlanc has responded by publishing a blog post to "set the record straight".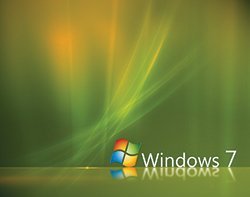 "When it comes to security, even hackers admit we're doing a better job making our products more secure than anyone else," he wrote.
"And it's not just the hackers; third party influentials and industry leaders like Cisco tell us regularly that our focus and investment continues to surpass others," he said.
Google is reportedly no longer offering Windows to new employees, whose only choice is between Apple's Mac OS and Linux.
LeBlanc highlighted in his blog post reports that spyware targeting Mac OS X machines is being downloaded along with some free applications.
He also pointed to reports that Yale University had halted their move to Google's Gmail and Google Apps, citing both security and privacy concerns.
"Microsoft makes the security of our customers a huge priority," wrote LeBlanc, listing six examples of things Microsoft is doing to make users of its software more secure:
"We ship software and security updates to our customers as soon as possible through Windows Update and Microsoft Update to keep our customers safe.
"We highly recommend our customers enable Automatic Update to ensure they are protected from attacks.
"With Windows 7, we added improvements to Bitlocker for disc encryption (we also introduced BitLocker-to-Go for external USB devices), and added enhancements to the built-in Windows firewall for better protection.
"Windows 7 has parental controls built in that can be combined with Windows Live Family Safety to create a safer experience on the PC for children.
"Windows 7 comes with Internet Explorer 8 which includes Smartscreen Filter which has proven its success time and time again.
"And Windows 7 also uses Address Space Layout Randomization (ASLR) as well by randomising data in memory."
See also:
In this special programme of content from Computer Weekly, in association with Microsoft, we examine the tools, technologies and best practices to create a productive, collaborative modern workforce.
Email Alerts
Register now to receive ComputerWeekly.com IT-related news, guides and more, delivered to your inbox.
By submitting your personal information, you agree to receive emails regarding relevant products and special offers from TechTarget and its partners. You also agree that your personal information may be transferred and processed in the United States, and that you have read and agree to the
Terms of Use
and the
Privacy Policy
.