SAP bets industry leadership on integration and partnerships
SAP plans to take the lead in business applications and team up with leaders in all other parts of the enterprise IT stack, say co-chief executives Jim...
SAP plans to take the lead in business applications and team up with leaders in all other parts of the enterprise IT stack, say co-chief executives Jim Hagemann Snabe and Bill McDermott.

Download this free guide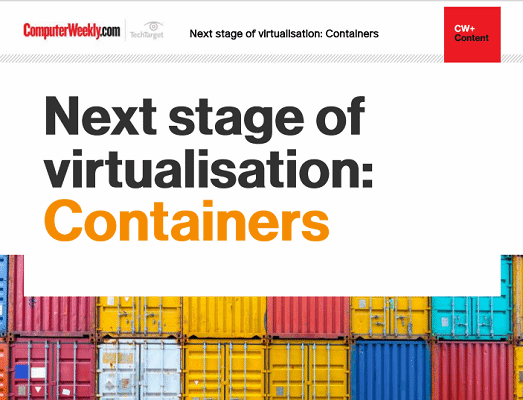 Next stage of virtualisation: Containers
Who doesn't love building blocks? Following the burst of cloud computing, containers are becoming a necessity for all organisational transformation and development. Follow us as we go through the technologies that complement and enhance their use, and outline a first-hand insight into the impact.
By submitting your personal information, you agree that TechTarget and its partners may contact you regarding relevant content, products and special offers.
You also agree that your personal information may be transferred and processed in the United States, and that you have read and agree to the Terms of Use and the Privacy Policy.
The pair detailed various aspects of SAP's strategy on the 100th day of their joint leadership of the company at SAP's annual Sapphire customer and partner conference.
Topping SAP's agenda is real-time processing, mobility and sustainability, McDermott told the estimated 50,000 delegates of the conference taking place 17-19 May simultaneously in Frankfurt, Germany, and Orlando, Florida, in the US.
"These are the three main themes of the conversations we have been having with business leaders around the world," said McDermott from Orlando.
SAP's in-memory technology in combination with the mobility expertise from the planned acquisition of Sybase will help meet these demands, he said.
But, SAP does not intend to be everything for everyone," said Snabe in his contribution to the keynote from Frankfurt.
"SAP's role is in the application space, where we aim to be number one on-premise, on-device and on-demand," he said.
In addition, SAP is committed to taking on the challenge of ensuring data is consistent and processes are compliant across all three delivery mechanisms, said Snabe.
SAP aims to enable businesses to build and deploy systems independently using any combination in the confidence that it will all fit and work together, he said.
"All our software is designed with consistency in mind, because we believe middleware should not hide inconsistencies," Snabe said.
SAP believes the existing IT stack will continue to evolve in response to forces such as globalisation, industry consolidation, data explosion and global warming.
Rather than design things on the way the stack is now, Snabe said SAP is forming key partnerships to ensure its applications remain in step with coming changes.
Global warming is an important driver of those changes, and SAP believes a best run business is a sustainable business, said McDermott.
For this reason, SAP is committed to halving its 2008 carbon output levels by 2020 and providing customers with the software they need to do the same, said Snabe.
Highlighting the company's renewed focus on customer relationships, McDermott said customer success is now the most important metric for SAP.
Read more on Integration software and middleware