SaaS is here to stay, says Gartner
More than 95% of organisations expect to maintain or increase their use of software as a service (SaaS), according to a survey...
More than 95% of organisations expect to maintain or increase their use of software as a service (SaaS), according to a survey by research firm Gartner.

Download this free guide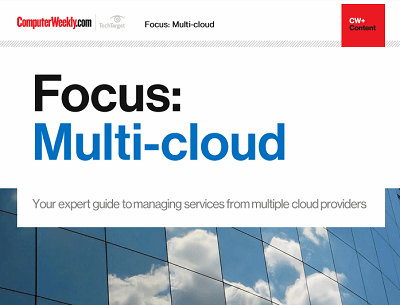 Mixing and matching your cloud options
Many IT leaders are increasingly coming round to the idea that sourcing services from one or more providers might be the best way to go. From a cost and resiliency perspective, some workloads might work better in one cloud over another. Or a certain provider might boast some functionality that suits a particular process the enterprise is looking to implement, but falls short in other areas, prompting the company to adopt a mix-and-match procurement strategy. Join us as Computer Weekly takes a closer look at the multi-cloud approach and what providers are doing to capitalise on the trend.
By submitting your personal information, you agree that TechTarget and its partners may contact you regarding relevant content, products and special offers.
You also agree that your personal information may be transferred and processed in the United States, and that you have read and agree to the Terms of Use and the Privacy Policy.
Respondents cited integration requirements, a change in sourcing strategy, and total cost of ownership as the top reasons for adopting SaaS.
But most companies still do not have policies governing the evaluation and use of SaaS, the survey found, with only 39% saying they had such a policy.
"SaaS applications clearly are no longer seen as a new deployment model by our survey base, with almost half of those surveyed affirming use of SaaS applications in their business for more than three years," said Sharon Mertz, research director at Gartner.
"The varying levels of maturity within the user base suggest growing opportunities for service providers along the adoption curve, as organisations seek assistance with initiatives ranging from process redesign to implementation to integration services," she said.
Mertz said the range of SaaS applications has broadened significantly, with the most popular applications including e-mail, financial management, sales force automation, customer service, and expense management.
On average, 53% of organisations expect to increase investment levels slightly and 19% significantly.
But almost 25% of all respondents said they expect investment levels to remain about the same, and 4% expect a slight decrease in investment levels.
"Organisations are becoming more savvy when it comes to renegotiating their SaaS contracts," said Mertz.
A key survey finding was that more organisations are renegotiating contracts for greater functionality, additional users and improved financial terms, she said.
Read more on IT outsourcing