BT to open ducts and poles to rivals' fibre
100Mbps broadband is likely to become the norm for millions of citizens following UK telecoms regulator Ofcom's proposals to let third parties roll out their own fibre networks using BT's ducts and poles.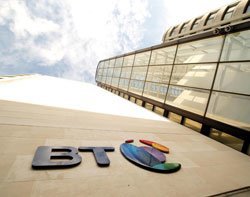 This Article Covers
RELATED TOPICS
100Mbps broadband is likely to become the norm for millions of citizens following UK telecoms regulator Ofcom's proposals to let third parties roll out their own fibre networks using BT's ducts and poles.

Download this free guide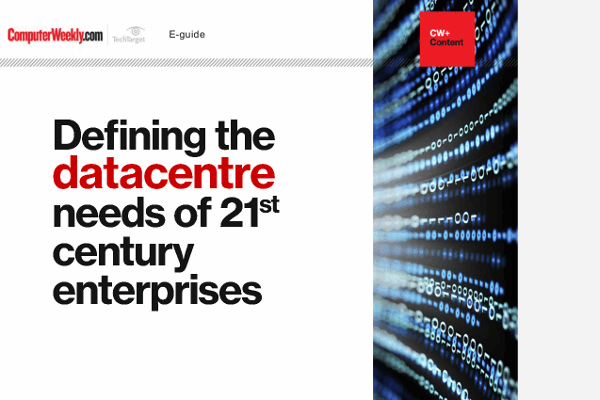 Defining the datacentre needs of 21st century enterprises
A collection of our most popular articles on datacentre management, including: Cloud vs. Colocation: Why both make sense for the enterprise right now; AWS at 10: How the cloud giant shook up enterprise IT and Life on the edge: The benefits of using micro datacenters
By submitting your email address, you agree to receive emails regarding relevant topic offers from TechTarget and its partners. You can withdraw your consent at any time. Contact TechTarget at 275 Grove Street, Newton, MA.
You also agree that your personal information may be transferred and processed in the United States, and that you have read and agree to the Terms of Use and the Privacy Policy.

Ofcom also proposed that BT unbundle its local loop fibre links to homes and offices. This will allow other network operators to offer competing services through BT's fibre, in the same way that they can offer services through BTs unbundled copper local loops.
A BT spokesman said Ofcom's reviews held some reassurances for its fibre programme. He said Openreach was already giving other network operators unbundled access to its fibre.
"We welcome Ofcom's view that it provides others with substantial control. That recognition, combined with us having pricing freedom for that product, provides some of the regulatory clarity and certainty that we have been seeking," he said.
He said duct access was unlikely to be the "silver bullet" to get fibre to the countryside, a point agreed by Aidan Paul, CEO at Vtesse networks. "We are proposing a hybrid solution that uses a blend of cable and wireless technologies to get affordable access to people who are outside the BT and Virgin Media footprint," he said.
Ofcom said BT controlled 84% of telephone access, which gave it significant market power. As a result Ofcom would set prices in rural areas. An estimated 50% of BT's rural network hangs on poles owned by energy distribution companies.
Phillip Virgo, executive director at Eurim, a cross-industry-party group, welcomed the proposals, but warned the devil lay in the detail. "The two points to be settled are what conditions Ofcom will impose on access to BT's infrastructure, and what it will do where BT is a tenant on other companies' electricity poles. And we should not ignore other utilities' infrastructure, such as sewers," he said.
A TalkTalk spokesman said the proposals should allow it to develop a range of super-fast fibre-based broadband products and services. He also welcomed the access to BT's ducts and poles. "We hope it provides a clear regulatory environment that will encourage investment in further fibre roll out, he said promising to work with Ofcom and BT's Openreach to establish a way forward.
Debate continues on fibre rates
Ofcom's proposals have been welcomed widely, but Aidan Paul, CEO at Vtesse Networks, said they mean the time has come to treat all network operators equally on business rates.
"There is no point in me running fibre through BT's ducts and poles if I am going to be taxed to oblivion on it," he said.
The Conservative Party, which promised to force BT to open its ducts and poles to third parties, has said the present business rates regime gives BT an unfair advantage. It has promised to review the system if it wins the General Election.
The Broadband Stakeholder Group, an industry lobby group, is negotiating with the Valuation Office Agency (VOA) on the tax treatment of different configurations on fibre networks. Separately, the VOA is negotiating with wireless network operators to tax Wi-Fi hotspots and Wimax links.
Broadband Stakeholder Group CEO Antony Walker said "derating" fibre, as proposed by some to encourage faster roll-out of fibre, was a matter for government. He said discussions with the VOA were on-going, but declined to say whether there was a deadline.
Read more on Networking hardware