This Content Component encountered an error
This Article Covers
RELATED TOPICS
This Content Component encountered an error
This Content Component encountered an error
A super-fast broadband network that reaches every home in the country by 2020 will help transform government, making it easier for citizens to transact with officials and mashup government data for their own purposes.

Download this free guide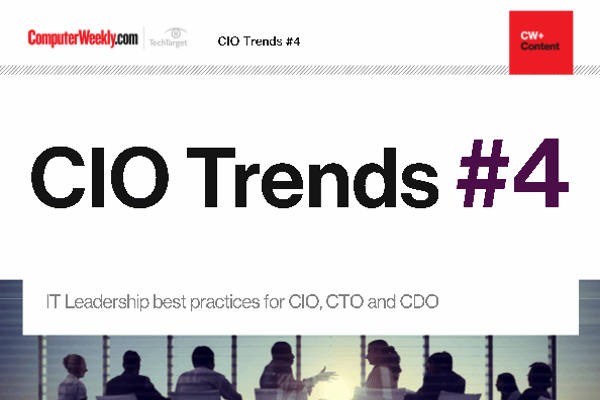 Stay on top of your game
Read about the latest trends and priorities of IT leaders: how to prepare for GDPR, make use of blockchain, transfer lessons from other sectors and become a hybrid IT and digital leader.
By submitting your personal information, you agree that TechTarget and its partners may contact you regarding relevant content, products and special offers.
You also agree that your personal information may be transferred and processed in the United States, and that you have read and agree to the Terms of Use and the Privacy Policy.
This was the vision set out by the prime minister Gordon Brown in a speech on Britain's digital future.
But it is a vision at odds with the Digital Economy Bill, now before the House of Commons, which contains provision for websites to be blocked and for citizens' internet accounts to be cut off for alleged illegal file-sharing.
Jim Killock, executive director of civil rights organisation the Open Rights Group, said, "MPs and lords have highlighted some of the serious problems with this bill. We urge the front benches to take a hard look at this, and guarantee rights to a fair trial and proportionate punishments. Disconnection is Draconian and unpredictably damaging. That is not how law should work."
Gordon Brown's plan to deliver super-fast broadband by 2020 was described as "farcical" by Mark Seemann, director of Outsourcery, a hosted computing supplier that services more than 10,000 SMEs in the UK. "It could put Britain's competitiveness in the global economy into serious jeopardy," he said.
Britain is already a two-speed economy, with SMEs seriously disadvantaged by the poor broadband infrastructure, said Seemann. "2020 is too late, and UK plc will fall far behind its American, European and Asian rivals," he said.
How fast is fast?
Labour needs to define what it means by "fast broadband", said Seemann. If it is not fibre-based, then its speed is limited to about 100Mbps, making it obsolete almost immediately. Future broadband requirements would be upwards of 1Gbps, he said. "Let's just pay for the infrastructure once only and get it right now," he said.
That is easier said than done. The government represents just over 50% of the economy. The next government faces a fiscal deficit that approaches a record £180bn as a direct result of bailing out bankrupt banks.
Ministers have already indicated the need to cut civil service costs and jobs. Brown sees the internet as a way to do this without harming service delivery, and possibly improving it.
"We know that for every transaction with a public service that is done online rather than over the telephone we can save around £3.30 in administration and staffing costs. And using the internet rather than filling in paper forms or writing letters can typically save £12 each time," said the prime minister.
In a recent survey eight out of 10 people admitted to downloading material illegally. It remains to be seen how Brown would reconcile his vision with having millions of people cut off from government services because they are cut off from the internet under the Digital Economy Act.
This Content Component encountered an error
This Content Component encountered an error