Ministerial plans to cut £600m from the NPfIT have put the usefulness of the Lorenzo software, which is due to be installed at NHS sites across large parts of England, in doubt.
Supplier CSC is delivering the iSoft Lorenzo Care Records Service under an NPfIT contract worth more than £3bn.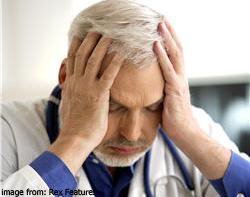 Though delayed by four years, the Lorenzo system is due to be installed at NHS sites in England, outside of London and the south.
But the usefulness of Lorenzo is under threat now that officials are negotiating fresh deals with the two NPfIT local service providers, CSC and BT, to reduce the overall cost of their contracts by hundreds of millions of pounds.
A cut in the planned functionality of Lorenzo will bring the product's whole efficacy into question, said Duncan Robinson, associate director of IT at South Warwickshire General Hospitals NHS Trust.
In South Warwickshire trust's latest board papers, Robinson said, "Statements made during the last quarter by the health minister around the need to save £600m from NPfIT have resulted in a number of the functional modules planned for the later releases of the Lorenzo Regional Care product being removed.
"The original Lorenzo model contained five major release phases. However, certain functionality from releases 3 and 4 has now either been brought forward or has been axed altogether, bringing the efficacy of the product as a whole into question."
Robinson's comments are likely to increase Tory concerns that health minister Andy Burnham wants to sew up new NPfIT deals with CSC and BT before a general election.
The deals would commit CSC to delivering a cut-down version of Lorenzo even though there are deepening doubts that parts of the NHS would want it.
A CSC spokeswoman said, "No decisions have yet been made about changes to future releases of Lorenzo as a number of options are currently being discussed with the local NHS."
NPfIT executives will stand by Lorenzo come what may
Email Alerts
Register now to receive ComputerWeekly.com IT-related news, guides and more, delivered to your inbox.
By submitting your personal information, you agree to receive emails regarding relevant products and special offers from TechTarget and its partners. You also agree that your personal information may be transferred and processed in the United States, and that you have read and agree to the
Terms of Use
and the
Privacy Policy
.