Citibank and UBS are in separate talks with Indian IT service providers about the acquisition of their captive IT departments in India.
UBS is in talks with Indian IT companies such as Infosys and Wipro, according to the Economic Times of India. Citibank is in discussions with Indian IT firms Tata Consultancy Services (TCS) and Wipro, among others, the paper reports.

Download this free guide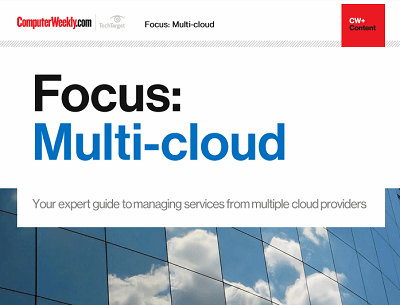 The maturity of the enterprise public cloud
Many IT leaders are increasingly coming round to the idea that sourcing services from one or more providers might be the best way to go. Join us as Computer Weekly takes a closer look at the multi-cloud approach and what providers are doing to capitalise on the trend.
By submitting your personal information, you agree that TechTarget and its partners may contact you regarding relevant content, products and special offers.
You also agree that your personal information may be transferred and processed in the United States, and that you have read and agree to the Terms of Use and the Privacy Policy.
The banks have got the most out of their captive IT operations and now is a good time to sell, said Robert Morgan, director at Hamilton Bailey.
Banks need the money now and can still benefit from the centres even if they don't own them. "Once the operating centre is fully operational and costs are contained and the labour force is stable, what is the point of owning them?"
"They are a real asset worth a lot of money in a disposal. There is no business disruption as it is established. The staff are non-core to the original company. Why not realise a profit?"
He said Indian companies will have no problem proving themselves to banks if they own these operations. "It is the ultimate calling card when visiting any financial services for new business."
He said Indian companies have an advantage over other offshore locations. "Indian offshore is mature enough now to handle this before Brazil and other offshore countries come on stream."
Tata Consultancu Servicers bought a BPO operation from Citi for £300m in October last year.
TCS's head of global communications, Pradipta Bagchi, told Computer Weekly in June, "This gave us the skills and experience to fully service banks."
He said as well as retaining the business processing responsibility for Citi, it has already picked up new banking customers.
Read more on IT outsourcing