Nutanix makes (virtual) stacks simple for SAP
Enterprise cloud infrastructure layer company Nutanix wrapped up its first European .NEXT conference this week with another oversold standing room only keynote session designed to detail its latest product releases.

Download this free guide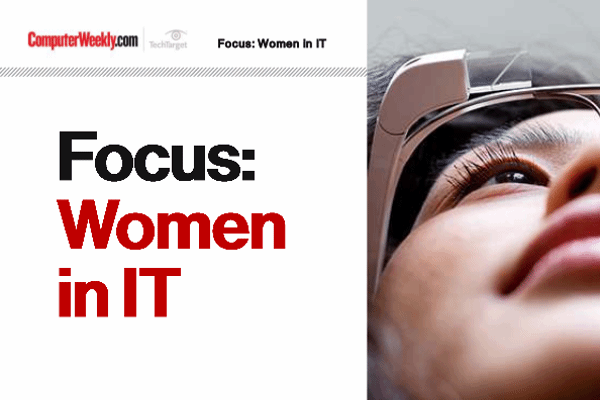 Shifting the landscape of gender and diversity
The number of women in tech in Europe is an average of 16%. This guide offers a collection of articles highlighting some of the prominent issues surrounding increasing the number of women in the IT industry.
By submitting your personal information, you agree that TechTarget and its partners may contact you regarding relevant content, products and special offers.
You also agree that your personal information may be transferred and processed in the United States, and that you have read and agree to the Terms of Use and the Privacy Policy.
The firm has announced it has achieved SAP certification for SAP Business Suite powered by SAP NetWeaver on Linux (did we mention SAP yet?) on the company's Enterprise Cloud Platform with AHV virtualisation – an acronym that stands for Nutanix Acropolis Hypervisor (AHV).
Simpler stacks, virtual ones
Nutanix explains that sysadmins and cloud engineers will be able to simplify technology infrastructure virtualisation stacks when running SAP applications on the Nutanix Enterprise Cloud Platform.
The suggestion here is that development environments are often forced to focus efforts on setting up and managing their infrastructure and virtualisation stack… and this means they end up diverting critical resources from business-driving activities.
What it means for developers
"Using the Nutanix Enterprise Cloud Platform with native AHV to run the SAP NetWeaver technology platform, customers can take advantage of integrated virtualisation management and eliminate the need to buy and manage separate virtualisation software. Software developers can accelerate development and testing cycles by quickly deploying new high-performance environments and automating common workflows using a rich set of Nutanix-provided PowerShell Commandlets and APIs," said the firm, in a press statement.
In addition to the certification of AHV, Nutanix NX-series hardware platforms using Intel Broadwell processors have been certified to run SAP Business Suite. Customers running SAP Business Suite will also be able to use Nutanix Acropolis Block Services as supported external storage for their relational databases including SAP Adaptive Server® Enterprise (SAP ASE), Oracle DB, Microsoft SQL Server and IBM DB/2 on existing bare-metal or virtualised servers.