Disk-based backup podcast with Curtis Preston
Companies are replacing tape with disk-based backup to achieve faster backups and restores. W. Curtis Preston, vice president of data protection at GlassHouse Technologies, explains how adding data deduplication makes disk-based backup an even more compelling proposition.

Download this free guide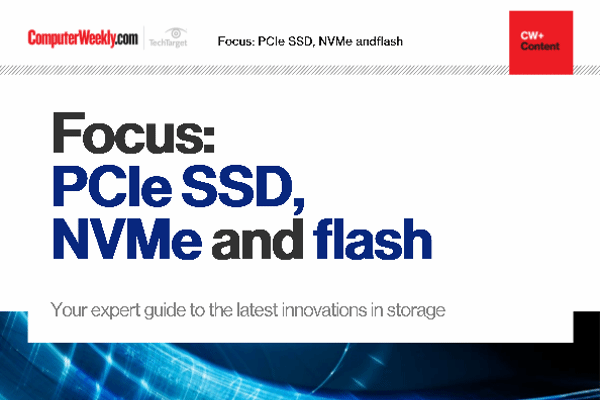 How to soar your storage performances?
The latest PCIe and NVMe technologies offer huge performance gains. Discover their features in this expert guide

By submitting your personal information, you agree that TechTarget and its partners may contact you regarding relevant content, products and special offers.

You also agree that your personal information may be transferred and processed in the United States, and that you have read and agree to the Terms of Use and the Privacy Policy.

More and more companies are replacing the tape in their backup infrastructure with disk in order to achieve faster backups and restores. W.Curtis Preston, vice president of data protection at GlassHouse Technologies, explains that adding data deduplication makes disk-based backup an even more compelling proposition for storage administrators.
Read more on SAN, NAS, solid state, RAID