Will TechNorth be able to take on Tech City?
A tech hub has been launched in the north of the UK to support startups in the shadow of London's Tech City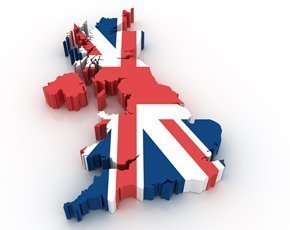 A tech hub has been launched in the north of the UK to support startups which have fallen into the shadow of London's Tech City.
Deputy prime minister Nick Clegg launched the TechNorth cluster in Sheffield on 24 October 2014 to link Manchester, Leeds, Sheffield, Liverpool, Hull and the North-East (Newcastle, Sunderland and the Tees Valley) to create a technology hub similar to that of Tech City in East London.

Download this free guide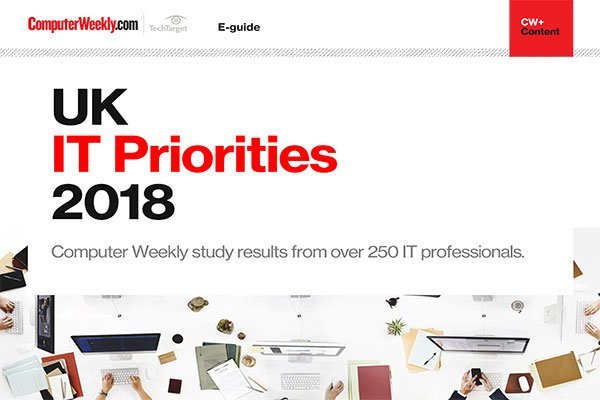 UK IT Priorities 2018 survey results
Download this e-guide to discover the results of our 2018 UK IT Priorities survey, where IT leaders shared with us what they are going to be investing in over the coming 12 months.
By submitting your personal information, you agree that TechTarget and its partners may contact you regarding relevant content, products and special offers.
You also agree that your personal information may be transferred and processed in the United States, and that you have read and agree to the Terms of Use and the Privacy Policy.
TechNorth will be part of of Tech City UK and with its branding, hopes to attract northern investors to the area. Working with UK Trade and Investment, TechNorth will also support existing tech businesses and help them grow, while an unknown sum of funding will come from Whitehall.
It is estimated the cities already have more than 20,000 businesses in the tech, media and telecoms industries, but Clegg said he wants this figure to double over time.
"There is a clear need for us to seize an opportunity to capitalise on existing tech talent by creating a northern tech hub to rival Berlin, New York and Shanghai," he said.
"As a first step, I can confirm the government will be investing in an organisation that promotes TechNorth internationally, to encourage global businesses to invest here.
More on Tech City, startups and the rest of the UK
"Alongside this, TechNorth will look at the case for investment in digital skills to ensure these companies have a local pool of talented people and have access to the finance they need to grow," he added.
London vs the north
After the launch of the government-backed initiative Tech City in 2010, London has seen a boost from technology investment and jobs, with more than a quarter of the job growth in the city now coming from the technology and digital sector. Meanwhile the number of technology companies soared by 76% between 2009 and 2012, rising from 48,000 to 90,000.
However, while siloed hubs all around the country exist, it's been London which has been reaping the rewards, and the London-centric approach is making it difficult for tech startup clusters to get any traction outside of the capital.
Some even question whether tech startups can exist outside London, which is lucky to have a rich talent pool, great transport and a wealth of investors.
In February 2014 Angel investor and co-founder of Omega Logic Dale Murray, CBE, said the challenge for startups outside London is encouraging angel investors to step away from the wealth of choice in the capital.
"Tech City works so well because it is a genuine hub with lots of success stories, great transport and great coffee," she said.
Tech City recently rebranded itself to Tech City UK to become more UK-inclusive, and now the government is taking things a little more seriously by launching an official northern extension of Tech City UK in the form of TechNorth.
Speaking to Computer Weekly in Summer 2014, Tech City UK CEO Gerard Grech said it is not just about London anymore, believing the development of technology in the UK is dependent on connecting clusters of activity across the country.
As a country you have to make the most of what your strengths are, and I do believe we have critical masses of expertise in different areas

David Richards, WANdisco
"Clearly, London has a lot going for it in terms of connectivity and international skills, but it's important London, like any other city, is leveraging other parts of the country, so that together we're a lot stronger and truly on our way to becoming a global pioneer of technology," he says.
CEO, president and co-founder of startup WANdisco – which is co-headquartered in Sheffield and Silicon Valley – David Richards said many are concerned a failure to see beyond London could cost the UK dearly
"After all, the Californians don't just champion Palo Alto – they recognise the creativity and accomplishments of Los Altos, San Jose and San Francisco. We need to start doing the same and this programme is an ideal start, but it needs the full support of the private sector if it's going to succeed," he said.
"As a country you have to make the most of what your strengths are, and I do believe we have critical masses of expertise in different areas," he added.
Different sectors
And it's playing to these strengths which has seen the rise of northern clusters in recent years. CEO at Sunderland Software City David Dunn said the north has a lot of interesting selling points including manufacturing, healthcare and the public sector.
"For a financial technology (fintech) investor, the south is great, but for automotive or healthcare, there's probably cities and locations in the north which are more appropriate," he said. "And TechNorth allows a more broader view of what's going on in the UK."
Meanwhile, co-founder of the Hull Centre for Digital Innovation (C4DI) Jon Moss said TechNorth will able to create a great relationship across all of the cities. Hull specialises in renewables, engineering and tourism, but he said a media startup in the city should be able to pick up the phone to Manchester and ask to be incubated in Media City.
"You cannot have just one place in the country which is focused around technology," he said. "Think about the concentration of talent, businesses, facilities – when you join up the cities it's a fantastic opportunity."
We need to keep our strongest tech businesses in the north, and we're going to lose them due to lack of investor availability

Doug Ward, Tech Britain
Five cities
While the five cities are already technology clusters in their own right, combining their strengths under one brand will help global investors and business take northern startups seriously, co-founder of Tech Britain Doug Ward told Computer Weekly.
"I think every city will naturally feel like it would have its own tech city organisation," he said. "But in reality we're competing in a global market, and for global investors and businesses to take us seriously it is important we get together."
But it won't just be about sharing knowledge. Ward, who was at the launch event, said TechNorth will have to work closely with Tech City to bring world-class investors to the area and compete with London and the rest of the world.
"We need to keep our strongest tech businesses in the north, and we're going to lose them due to lack of investor availability," he said.
So rather than competing with Tech City, TechNorth needs to work closely and learn from Tech City's investment successes, he added.
Sunderland Software City's Dunn said he was glad to hear so far there is no disjoint between Tech City and TechNorth.
"A brand-new organistion, with a senior management team not linked to Tech City would have been a mistake," he said. "There are a lot of organisations on the ground – like Sunderland Software City – and we absolutely need to be tied in."
Read more on IT for government and public sector