Budget 2014 – what it means for UK IT
Chancellor George Osborne has announced his 2014 Budget. These are the highlights and opportunities spotted by Computer Weekly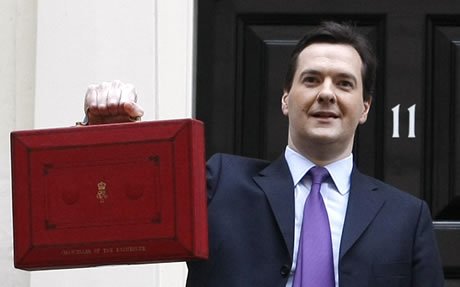 Chancellor of the exchequer George Osborne has announced his 2014 Budget.
Despite a focus on new policies for savings and pensions, and voter-friendly features such as increases in tax allowances, several announcements are likely to benefit the UK technology sector. In particular, areas such as technology startups, IT skills, and research and development are set to benefit.

Download this free guide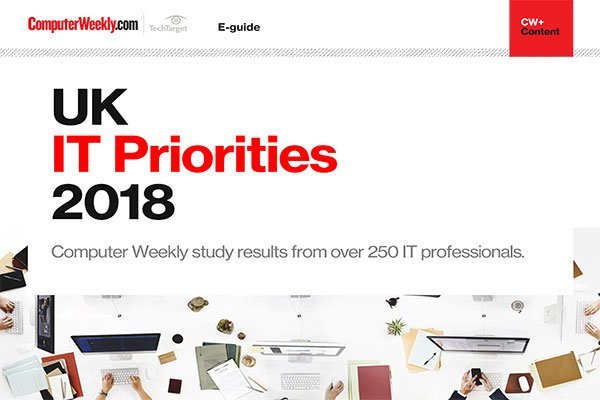 2018 UK IT Priorities survey results
IT organisations in the UK and across Europe are starting to accelerate the move to the cloud. Read more about the key areas in which senior IT managers are planning to invest in over the next 12 months.
These are the highlights and opportunities spotted by Computer Weekly:
Research and development
Budget: Provide £42m over five years for the Alan Turing Institute – this will be a national institute that will undertake new research in ways of collecting, organising and analysing large sets of data – known as big data.
CW: A very welcome investment in a fast-growing area of IT. This cash could help the UK take a leading role in what will be a critical area of technology in the coming years.
Budget: Invest £74m over five years in a Cell Therapy manufacturing centre and a Graphene innovation centre as part of the UK's Catapult network. These will enable large-scale manufacturing of cell therapies for late-stage clinical trials, and will provide SMEs with access to cutting-edge equipment for research and development of novel graphene products.
CW: Graphene promises to be a revolutionary technology for the IT sector, offering huge advances in storage, processors and high-speed networking. The UK is lagging far behind China in research and commercialisation of graphene, and it is hoped that this extra funding will help to redress that gap.
Technology startups
Budget: To further support innovative startups and early-stage companies to invest in research and development, the government will raise the rate of the R&D tax credit payable to loss-making small and medium sized companies from 11% to 14.5% from April 2014. Over the next five years this increase will support £1.3bn of investment in innovation.
CW: A positive move for technology startups – an increasingly thriving sector, not just in London but in other areas of the UK.
Budget: To target and attract more of the world's most talented entrepreneurs to establish businesses and create jobs in the UK, the government will double the funding and ambition of UKTI's Global Entrepreneur Programme.
CW: More good news for technology startups. The difficulty of attracting overseas talent to establish startups in the UK has been a problem, made worse by visa restrictions. Expect the technology startup scene to look to take advantage of this extra funding.
Budget: Seed enterprise investment scheme (SEIS) – the government will make the SEIS permanent. The government will also make the associated capital gains tax reinvestment relief a permanent feature of SEIS, providing relief on half the qualifying gains that individuals reinvest in SEIS qualifying companies in 2014-15 or subsequent years.
CW: SEIS has been highlighted by the technology startup community as an important contribution to developing the environment to support their growth in the UK, and they will welcome this extra support.
IT skills
Budget: The government is building on the success of the Apprenticeship Grants for Employers scheme, by providing an extra £85m in both 2014-15 and 2015-16 for more than 100,000 grants to employers.
CW: Many IT employers have embraced support for apprenticeships to encourage more young people into IT jobs. This extra funding is an opportunity to expand those schemes and help tackle the growing skills shortages in UK IT.
Budget: Provide £106m over five years for around 20 additional Centres for Doctoral Training – partnerships between universities, businesses and government to research new technologies and train postgraduate students.
CW: Here too, extra funding for technology research can only help boost the UK's technology base in innovation and skills.
Government IT spending
Budget: New efficiency programme – The Chief Secretary to the Treasury has asked the Minister for the Cabinet Office to set out an ambitious new efficiency programme to deliver savings from 2016-17 and across the next Parliament, in time for Autumn Statement 2014.
CW: Cabinet Office minister Francis Maude has led efforts to cut the costs of IT in government, which has been a key part of previous efficiency programmes. Expect an even greater focus on Whitehall IT spending as a result, especially as many of the existing long-term IT outsourcing agreements come up for renewal over the next two years.
IT investment support
Budget: To continue to support business investment, the government is doubling the annual investment allowance (AIA) to £500,000 from April 2014 until the end of 2015. The increased AIA will mean that up to 4.9 million firms – 99.8% of businesses – will receive 100% up-front relief on their qualifying investment in plant and machinery.
CW: UK-based IT companies could benefit from tax relief to allow further investment. Although it's not entirely clear whether "plant and machinery" includes IT equipment - it has not always been the case - this may also allow tax relief on IT purchases for smaller firms if it can be categorised as investment spending.
Budget: The government is announcing specific measures to tackle the energy costs faced by the most energy intensive industries to ensure they are as competitive as possible.
CW: The UK datacentre sector has long campaigned against measures that penalise firms with unusually high energy requirements. This move could potentially help growth of the UK datacentre and cloud industries in building and expanding sites in the UK.
Budget: Banking technology – The Prudential Regulation Authority (PRA) and the Financial Conduct Authority (FCA) will publish a review of their work on removing barriers to entry and expansion in retail banking later this year, including setting out publicly for the first time how they will treat the relationships between potential new banks and third-party service providers of off-the-shelf banking solutions. These offer the potential to reduce radically the barriers to becoming a new bank.
CW: There is growing regulatory scrutiny of banks' IT strategies. This follows the high-profile crashes at Royal Bank of Scotland and NatWest, and Lloyds Banking Group, caused by the reliance on ageing computer systems, many of which were developed 20 or 30 years ago. Those same back-end transactional systems have also been blamed for restricting new entrants to the retail banking sector due to the high costs of entry. Tackling the legacy technology that restricts competition in banking will open new opportunities for financial services IT suppliers – an area where the UK is a world leader.
Tax avoidance
Budget: Action to block arrangements involving payments between companies within a group which transfer profits to avoid tax. These payments will be disregarded for tax purposes, and companies will pay tax on profits generated in the UK.
CW: US technology firms such as Google, Amazon, Facebook and others have been criticised for paying so little tax in the UK, as a result of internal company transactions that shifts profit away from the UK to lower-tax regimes such as Ireland and Luxembourg. It is likely that such firms and activities will be targeted – will this have a knock-on effect on pricing for these companies when selling to UK customers?
Read more on Technology startups