Companies avoid cloud due to lack of security skills
Businesses are being deterred from taking up cloud services due to a lack of security skills
Businesses are being deterred from taking up cloud services due to a lack of security skills.
A Quocirca study for CA Technologies found IT security spending was higher among companies that said they were enthusiastic about cloud computing services.
Bob Tarzey, analyst and director, Quocirca, said: "Cloud services [focus] the need for IT security."
The survey highlighted security and IT readiness among companies that had a negative attitude towards cloud computing. Almost two-thirds of these companies believed they lacked the skills and 72% said they lacked the resources required to secure their cloud services.
Tarzey added: "Companies that have a negative perception of cloud services are being held back by concerns about the lack of skills and resources needed to secure such services. A cloud-based IAM as a service platform could enable these negative thinkers to quickly and cost-effectively manage identities and provide access to both SaaS (software as a service) and on-premise applications. With help and encouragement, today's cloud negative companies could become cloud adopters tomorrow."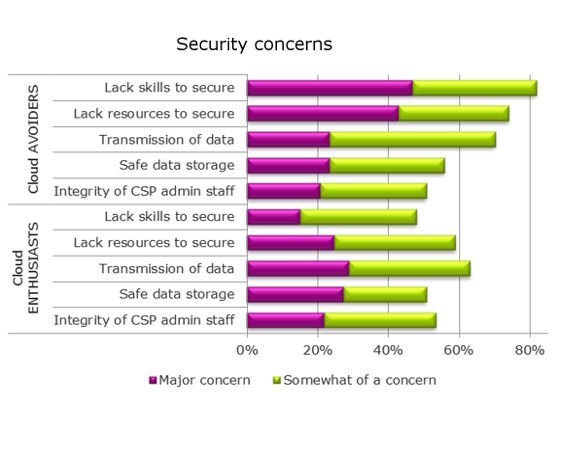 According to Tarzey, once companies have built up the confidence in cloud, they are more likely to use cloud-based security services.
Duncan Greenwood, sales director, CA Technologies, said: "It would seem that there is still an element of the cloud that's 'unknown' or misunderstood across entire organisations which must be addressed if they are to realise its potential and stop seeing security as a barrier."