BI solution helps Sheela Foam improve sales and operations
Sheela Foam invested in a BI solution and gained improvements in distribution sales and operations. In fact, it turned the bane of data growth into a boon.
For Sheela Foam Pvt. Ltd., one of India's largest manufacturers of flexible polyurethane foam, speedy analysis of exponentially growing data on distribution and channel sales had become a challenge.

Download this free guide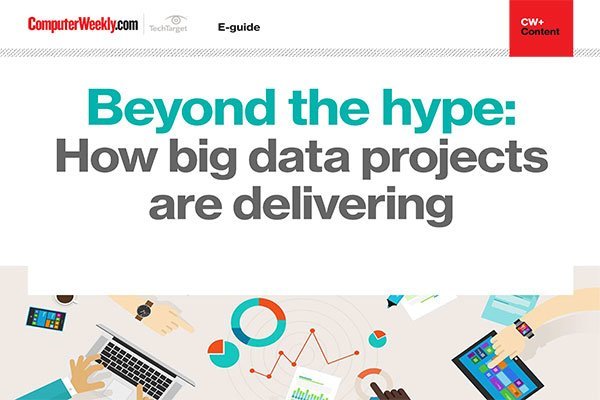 6 high profile examples of Big Data improving operations for corporations
This e-guide collates a group of examples of big data technologies in use, such as how Mercedes-AMG Petronas Motorsport are looking to gain an edge on the competition in the Grand Prix season. Also see how big organisations are managing their big data operations and their data analytics programmes and teams through some high profile case studies.
By submitting your personal information, you agree that TechTarget and its partners may contact you regarding relevant content, products and special offers.
You also agree that your personal information may be transferred and processed in the United States, and that you have read and agree to the Terms of Use and the Privacy Policy.
In 2008, the company extended the coverage of its homegrown ERP 'greatplus' to include the sale-in details of its 80 distributors to their 3,500-plus channel partners in India, thus increasing the amount of data that needed to be integrated. By then, greatplus had already accumulated over the six years' data on sales to its distributors.
The officials at Sheela Foam sensed the potential that such massive and growing data-pool presented. Charu Bhargava, Sr. Manager at Sheela Foam recalls, "In addition to the huge chunk of structured data, we had numerous static reports that served strategic, operational, and tactical needs of the users. We wanted a tool that could exploit the increasing electronic data to enhance business decisions-making,"
Why BI?
Prior to BI implementation, the IT department had to handle all the complex reporting needs of the users concerning data analysis, business decisions, trend studies, and predictive analysis.
The top management wanted real time reports on market trends to speed up the decisions making process. Due to the absence of an analytical tool these users had to spend time explaining to the IT team their needs who would then deliver the reports.
The users also wanted reports to help them with future planning. For instance, BI could help in knowing what products are sold and the profits generated by them, the kind of product to be launched in a particular geography, potential margins a certain SKU would assure, etc. Clearly, a BI solution that could easily and quickly generate such insightful and drilled down reports became a business need.
"It was then we started thinking of analyzing the huge data, understanding the market trends and we began discussing the technology requirement," says Bhargava. For Sheela foam, faster drilled down data analysis, ease of use, enterprise wide view of information, and flexibrility in creating desired reports, emerged as key selection criteria for its BI solution.
The selection process
The IT team at Sheela evaluated BI solutions from SAP, Oracle, and QlikTech. It settled for Qlik Tech's solution as it allowed the users to perform calculations on the fly and had the multidimensional analysis feature they wanted. QlikView's ability to integrate with the home grown ERP, customization, user interface, accessibility over a smartphone and cost were also the important considerations.
The implementation phase
Once QlikView BI was selected, the company held its demo sessions. A downloadable version of the solution was made available for sales and operations and was later implemented for the top management. In December 2009, seven members of the top management at Sheela were provided with full access to the BI solution over LAN. This was further extended to the heads of zones and the company's top 30 distributors.
The IT team at Sheela Foam created a private cloud to deliver BI to its internal and external users over LAN and Internet. Access was also provided to users' smartphones. The project was completed within six months. The company invested Rs 30 lakh on QlikView BI for hosting and licenses.
Today Sheela Foam has about 80 BI users including the top management, middle management, and senior officials from sales (for forecasting and strategic decision making) and operations (for capacity planning and production). Even the company's distributors use the BI solution to analyze trends in their own businesses.
What the solution has delivered
Business analytics has been the biggest benefit that Sheela Foam has reaped from this implementation. Today the users can quickly evaluate the territories or strategies that help generate maximum profit or understand the revenue that each product generates in a particular region. BI solution has boosted the company's sales due to the increase in the accuracy and timeliness of sales forecasts. The company now can accurately analyze the impact of price changes, schemes, and other promotional activities on its sales.
With BI, analyzing expenses has become easier at Sheela Foam. "More often than not, the sales team fails to understand the requirements of the accounts. BI has brought the two departments to a common platform," says Bhargava.
With BI solution, the company's distributors get insights on business aspects such as knowing which dealers they should sell to, which products are moving faster, and the return on their investment (RoI), etc.
According to Bhargava, BI has expedited the decision making and brought transparency at Sheela Foam. It has led to increase in the sales of high margin products and facilitated timely decisions about introducing higher yield promotions and price increases.
In the near future, the manufacturer plans to introduce features such as what-if analysis while further extending the user-adoption within the organization.
Read more on Business intelligence and analytics