VMworld 2011: VMware tackles IT operations and CIO management issues
At the VMworld conference VMware unveiled products and enhancements to simplify and automate IT management with VMware vCenter Operations Management 5.0, vFabric Application Management and IT Business Management suites.
Cliff Saran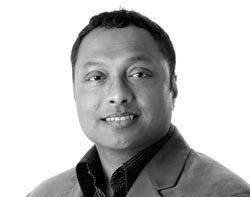 Cliff Saran is the managing editor (technology) on Computer Weekly magazine responsible for commissioning, writing and overseeing the magazine strategy concerning all matters relating to technology from up-and-coming research and development to systems management challenges and legacy support and maintenance.
Cliff has been writing about these subjects since the early 1990s. In his current role, he writes a regular blog called Cliff Saran's IT FUD blog which aims to unravel the hype, weed out the fear uncertainty and doubt spun by the massive marketing machinery in the IT industry.
You can contact Cliff by emailing [email protected].
View all articles by Cliff Saran >>
How to find Cliff Saran online
Linked-In profile for Cliff Saran
Cliff's photography website and Flickr photostream.
[email protected] 020 8652 8460 Active Cliff Saran False True
VMworld Europe is one of the largest IT events in Europe, with 7200 delegates. VMware used the event to launch the latest additions to vSphere's managment tools, which it claims will help businesses manage their virtual datacentres better.
Reporting its Q3 2011 results, VMware said licence revenues for the third quarter of 2011 were $444 million, an increase of 29% from the third quarter of 2010, and an increase of 25% measured in constant currency. Service revenues - which include software maintenance and professional services - were $498 million for the third quarter of 2011, an increase of 34% from the third quarter of 2010.
At the VMworld conference the company unveiled a suite of products designed to simplify and automate IT management with enhancements to VMware vCenter Operations Management 5.0 and the introduction of new VMware vFabric Application Management and VMware IT Business Management suites.
In terms of IT operations, VMware has introduced the vFabric Application Suite 1.0, which it says is to help IT make applications ready for the cloud, together with vCenter Operations Management 5.0, which combines information from different IT management sources. VMware is targeting the CIO with the VMware IT Business Management Suite, a tool that provides a high-level dashboard on SLAS.
The company has also launched VMware Go, a cloud service to help companies start running virtual machines.
VMware says vSphere aims to simplify many core systems management functions by building them into the virtualisation platform.
According to VMware vCenter Operations Management suite aims to automate operations by integrating performance, capacity and configuration management and applying analytics. It claims this will help IT deliver the actionable intelligence customers need to proactively ensure service levels in cloud environments
Stephen Herald, chief technology officer at VMware, said: "The cloud changes how we write applications and how we consume applications."
IT consumerisation
In his keynote presentation at VMworld, Copenhagen on the post PC era, Herald discussed the consumerisation of IT. He said there are more devices than IT has ever seen before. He warned that users have high expectations and require access from any devices. "Our entire group is focused on the connected enterprise. It's about services and people. Desktop makes sense as a metaphor, but today applications and data are captive to a single device - but users want access to device from wherever they may be."
In VMware's strategy for IT consumerisation, Herald sees the role of VDI, to simplify desktop software. It is also providing an App Catalogue Service, which he says will offer a standard way to install applications, like the AppStore.
Project Octypus is VMware's enterprise dropbox-style file-sharing system for data services, which provides expiration dates for file shares, and allows external group of users to access the shared data.
VMware's ThinApp Factory allows IT to customise the configuration of virtual PCs, by providing an AppStore of virtual applications they can download on-demand and install.
Horizon Mobile allows the desktop environment to be pushed to a smartphone. LG and Samsung are supporting the app on their devices.
Project AppBlast is another mobile tool, which enables users to access Windows application on an iPad or another device, using HTML 5.0 primatives, which means no plug-ins need to be downloaded.
---
Read more from VMworld:
MetaKeywords MetaDescription Sensitive Landingpage False