Corporate PC refreshes give life to limp PC market
Stunted PC market growth will be supported by business PC replacements and refreshes throughout 2011, according to industry analysts.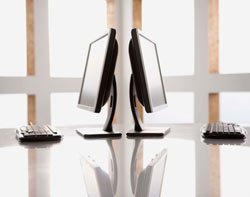 Stunted PC market growth will be supported by business PC replacements and refreshes throughout 2011, according to industry analysts.
The latest figures by Gartner show global PC shipments in 2011 will grow 9%, which is lower than previous predictions of 11% growth. As consumer spending continues to fall, Gartner says PC unit growth will be driven by business purchases.

Download this free guide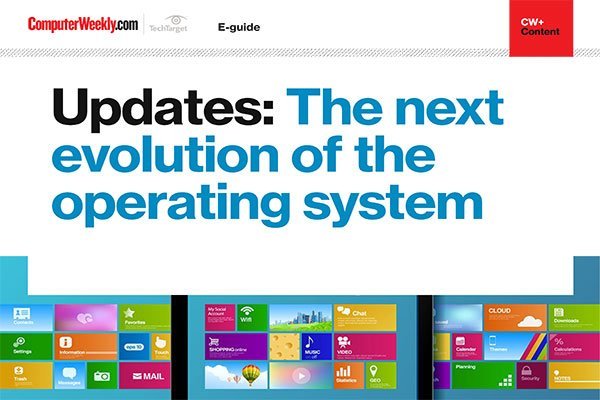 Software Updates: Our latest e-guide is available for your device. Download now?
See how operating systems are evolving with the help of continuous updates and learn about how the Spectre and Meltdown microprocessor flaws have led to improved, more secure processors being released and how Microsoft is evolving its Windows desktop operating system.
"Businesses sharply reduced replacements and extended PC lifetimes in response to the recession," said Raphael Vasquez, research analyst at Gartner.
"Businesses have begun replacing ageing PCs more vigorously. We expect the growing urgency for businesses to migrate away from Windows XP will drive significant professional replacements," he added.
IDC reports more modest predictions of 4% growth in 2011 for worldwide PC shipments, down from previous predictions of 7% growth.
"The PC market has definitely hit a slow patch," said Loren Loverde, vice-president at IDC.
IDC expects growth in the commercial market to continue beyond 2011.
"New designs, chips, operating systems, features and services, along with falling prices, will continue to make PCs more powerful, affordable and functional than ever before. Despite incursions by smartphones and media tablets, PCs have a large user base and ecosystem, and continue to represent the most comprehensive and affordable computing platform," said Loverde.
Desktop refreshes will be a thing of the past
However, the PC market's reliance on refresh cycles to fuel market growth could soon end.
David McLeman, managing director of Google Apps partner Ancoris, previously said the launch of Google's Chromebook marked the end of the inevitable desktop refresh cycle most organisations face every three or four years.
"Microsoft OS upgrades have typically driven the desktop refresh cycle, but this requirement will now begin to wane," he said.
Rather than continue to rely on refresh cycles, Gartner also predicted the PC market will gradually merge with other "device markets".
Ranjit Atwal, research director at Gartner, said PCs are moving from a "one-size-fits-all computing platform to a more-specialised device".
"The PC market is experiencing dramatic structural changes," he said.
"[In the future], PCs will no longer be a market by themselves, but part of a larger device market that ranges from smart televisions to the most basic feature phones," Atwal added.
---
Photo by Jupiterimages