How Deloitte is using Facebook, Twitter and LinkedIn to recruit
Deloitte's Dutch operation is using social media to improve its recruitment process and websites like Twitter, Facebook and LinkedIn all have parts to play.
The...
Deloitte's Dutch operation is using social media to improve its recruitment process and websites like Twitter, Facebook and LinkedIn all have parts to play.

Download this free guide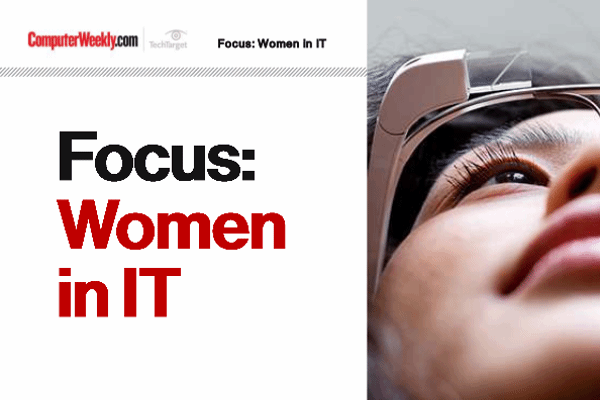 Shifting the landscape of gender and diversity
The number of women in tech in Europe is an average of 16%. This guide offers a collection of articles highlighting some of the prominent issues surrounding increasing the number of women in the IT industry.
By submitting your personal information, you agree that TechTarget and its partners may contact you regarding relevant content, products and special offers.
You also agree that your personal information may be transferred and processed in the United States, and that you have read and agree to the Terms of Use and the Privacy Policy.
The consultancy's Netherlands based business, Deloitte NL, is using LinkedIn, Twitter and Facebook to support its 28 strong recruitment team.
It joins Accenture as a pioneer of social media recruitment. Suzy Style, Accenture's UK head of recruitment told Computer weekly last week how it is using sites such as LinkedIn and Twitter to help it fight the war for talent.
Lennart Sloof, senior e-Recruiter at Deloitte NL, says "Social media has given us a fantastic opportunity to engage with candidates and create an on-going and open dialogue. It allows our recruitment team to listen and participate with potential candidates, which is invaluable."
Recruitment staff created their own profiles on the social media sites to help them create communities which will communicate with potential employees of the future. "Being part of the Deloitte NL community means end users gain a better understanding and connection with us and ultimately feel it is an organisation that they would like to be a part of, "says Lennart.
How Deloitte NL is using social websites:
- Twitter is used to post jobs and events and alert people to new blog posts.
- Facebook focuses on potential candidates that are currently employed. The company is making contact with passive candidates this way by sharing knowledge, building a relationship and keeping them informed.
- LinkedIn is used to source higher quality candidates. The recruitment team can searche for professionals by looking at their network and recommendations. It also posts vacancies on LinkedIn.
Deloitte NL will continue to use traditional recruitment methods but is already seeing social media recruitment traffic outstripping its job board traffic. "We are seeing a definite shift in recruitment towards internet marketing, content management and measuring career site traffic," says Lennart.
Deloitte NL uses an e-recruitment software from Hireserve to support its entire online recruitment work.
Amongst other things Hireserve software ensures that relevant content is provided to candidates when they visit the website.
Fellow consulting giant Accenture plans to recruit 50,000 people this year, with 40% sourced through social media and websites such as Twitter and LinkedIn.
In the UK, Accenture decided to set up its social media recruitment initiatives in-house with existing workers developed as experts and used to train others.
What Accenture UK is doing:
1. Monitoring CVs on social networking sites Twitter and LinkedIn.
2. Making Accenture jobs available for application on social media platforms.
3. Creating and building qualitative talent community with long-term two-way relationships.
Read more on IT jobs and recruitment