Backup reporting tools must expand scope to survive
WsyDM, Bocada and others provide backup reporting tools that traditional backup vendors don't, but these tools are begging to be integrated into these applications, analysts say.
Backup software tells you if a backup job failed. That should be enough, right? Yet a handful of vendors have carved out a business providing additional backup reporting tools.

In their most basic form, these tools report across multiple backup processes, systems, platforms and devices. The tools aggregate information that IT managers would otherwise have to collect by rummaging through (machine by machine) numerous log files, flat files and transaction journals. Generally, they perform data collection without installing software agents and pass the results into their reporting and analytic engines. Results are stored in a relational database.

Download this free guide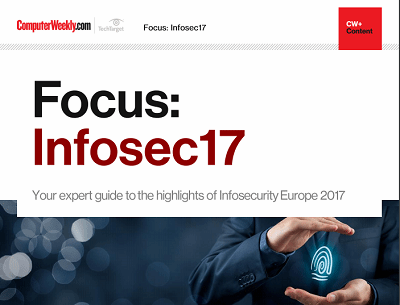 From forensic cyber to encryption: InfoSec17
Security technologist Bruce Schneier's insights and warnings around the regulation of IoT security and forensic cyber psychologist Mary Aiken's comments around the tensions between encryption and state security were the top highlights of the keynote presentations at Infosecurity Europe 2017 in London.

By submitting your personal information, you agree that TechTarget and its partners may contact you regarding relevant content, products and special offers.

You also agree that your personal information may be transferred and processed in the United States, and that you have read and agree to the Terms of Use and the Privacy Policy.

"We have 2,200 servers we back up daily. We have no effective way of tracking what's going on or measuring it," said Douglas Bovie, head of infrastructure management worldwide at Orange Business Services, a telecom and hosting service provider.

To ensure backups were happening as scheduled, Orange Business Services deployed WysDM Software Inc.'s backup reporting tool over a year ago, primarily for its own internal use. However, Orange Business Services' corporate customers also liked the detailed reports. "Once customers saw this information, they demanded more," Bovie said. "Now we do a lot of custom reports with WysDM."

WysDM is one of four vendors -- along with Aptare Inc., Bocada Inc. and Tek-Tools Inc. -- that have emerged in this category. "These tools provide vendor-neutral reporting across multiple platforms," said Greg Schulz, senior analyst and founder, StorageIO Group.

But analysts have doubts about the long-term viability of third-party backup reporting tools. The independent tools demonstrate "the increased need for backup reliability and reporting," said Doug Chandler, program director for storage software and services research at IDC. But, he adds, "this functionality is begging to be built into other tools. We don't think customers are looking for another category of products."

Informally, Chandler estimates that these vendors combined might generate approximately $100 million in revenue this year. That makes backup reporting vendors prime candidates for acquisition. "I expect the big storage management vendors to acquire some of these companies and [then] add the functionality into their own tool sets," said William Hurley, senior analyst, Data Mobility Group.

Until then, vendors will continue to attempt to differentiate themselves through the number of backup systems and platforms they support, as well as the breadth and flexibility of their analytics and reporting. Going forward, analysts expect to see backup reporting and analysis capabilities extended not only to more platforms, but to cover local and remote replication.

Analysts also expect more intelligent predictive analysis and forecasting, which will alert IT to any likely problems or resource constraints before they impact operations, as well as more reports and documentation to satisfy compliance requirements.
Read more on IT risk management