Cisco sues Apple over iPhone name
Cisco is suing Apple for using the iPhone name for its new mobile phone.
Cisco is suing Apple for using the iPhone name for its new mobile phone.
Cisco already has a range of voice over IP phones on the market as part of its own iPhone range, having inherited the iPhone trademark as part of its acquisition of Infogear in 2000

Download this free guide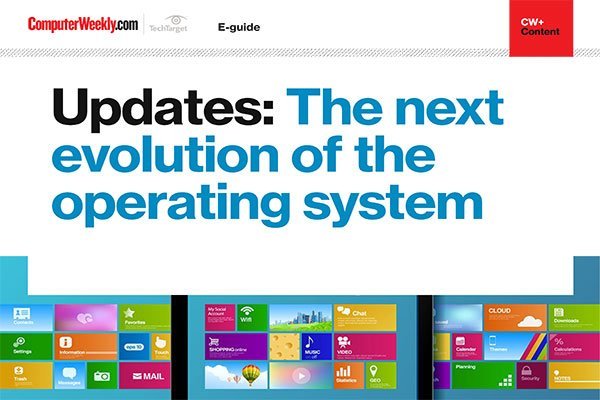 Unpacking the future of operating systems
In this e-guide, we take a look at how updates are the next evolution for operating systems. From security and iris recognition to 3D modelling and easier recognition with OneDrive, updates are key to keeping your device fresh and, most importantly, safe.
The network giant filed its lawsuit against Apple in a district court in California. It is seeking to prevent Apple from "infringing upon and deliberately copying and using Cisco's registered iPhone trademark".
Apple has dismissed the lawsuit, saying that its mobile product name does not infringe on Cisco's VoIP products.
However, VoIP is an increasingly mobile technology. A number of suppliers have launched VoIP phones that can be carried in and out of the office.
Infogear's original filing for the trademark dates to March 1996. Linksys, a division of Cisco, has been shipping iPhone products since early last year and expanded its iPhone range in December.
"Cisco entered into negotiations with Apple in good faith after Apple repeatedly asked permission to use Cisco's iPhone name," said Mark Chandler, senior vice-president and general counsel for Cisco. "There is no doubt that Apple's new phone is very exciting, but they should not be using our trademark without our permission.
"Today's iPhone is not tomorrow's iPhone. The potential for convergence of the home phone, cell phone, work phone and PC is limitless, which is why it is so important for us to protect our brand."
Cisco is seeking an injunction from the court to prevent Apple copying the iPhone name.
More information:
Apple launches iPhone mobile solution
Comment on this article: computer.weekly@rbi.co.uk