Mobile operators face penalty if retailers mis-sell
Mobile network operators could face fines of up to 10% of turnover if proposals now...
Mobile network operators could face fines of up to 10% of turnover if proposals now under consideration at Ofcom become part of the general conditions that govern sales of mobile phones and network access contracts in the new year.

Download this free guide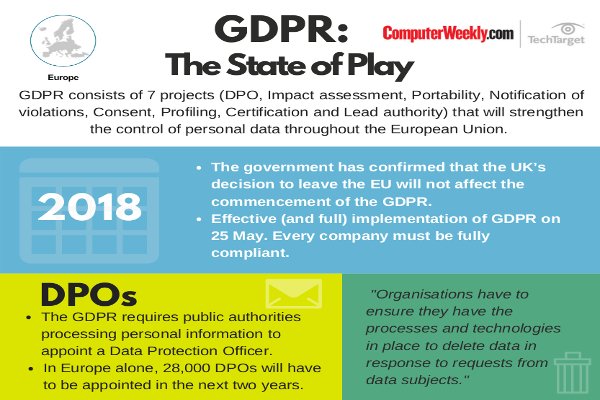 Infographic: GDPR - The State of Play
Get the latest information on how GDPR is going to affect your business and how to avoid any unwanted fines with this simple infographic.
By submitting your personal information, you agree that TechTarget and its partners may contact you regarding relevant content, products and special offers.
You also agree that your personal information may be transferred and processed in the United States, and that you have read and agree to the Terms of Use and the Privacy Policy.
The revised conditions, expected by February, are in response to a rising tide of consumer complaints about mis-selling.
Ofcom said that consumer complaints about unfair contracts, unfair charges, misrepresentation and other issues had risen from 460 in July 2007 to an average of 700 a month by January 2008.
"Ofcom remains concerned over the level of mis-selling in the industry reflected in the number of complaints," an Ofcom spokeswoman said.
Ofcom published a consultation document in March 2008 that listed proposals to combat mis-selling. An Ofcom spokeswoman said today that the proposal to fine those mis-selling would be aimed at network operators in an effort to get them to police their retailers better.
She said Ofcom was still considering how it would deal with independent retailers found to be mis-selling.
She added another consultation about fees and charges complaints, including early termination fees, was nearly finished, and Ofcom would publish the findings and recommendations on this before Christmas.
Read more on IT legislation and regulation