Oracle iPhone move could be another false dawn for mobile business intelligence, warns analyst
Oracle's recent announcement that it would provide mobile business intelligence to users via the Apple iPhone may prove to be another false dawn in mobile BI.
Oracle's recent announcement that it would provide mobile business intelligence to users via the Apple iPhone may prove to be another false dawn in mobile BI, says analyst Ovum.

Download this free guide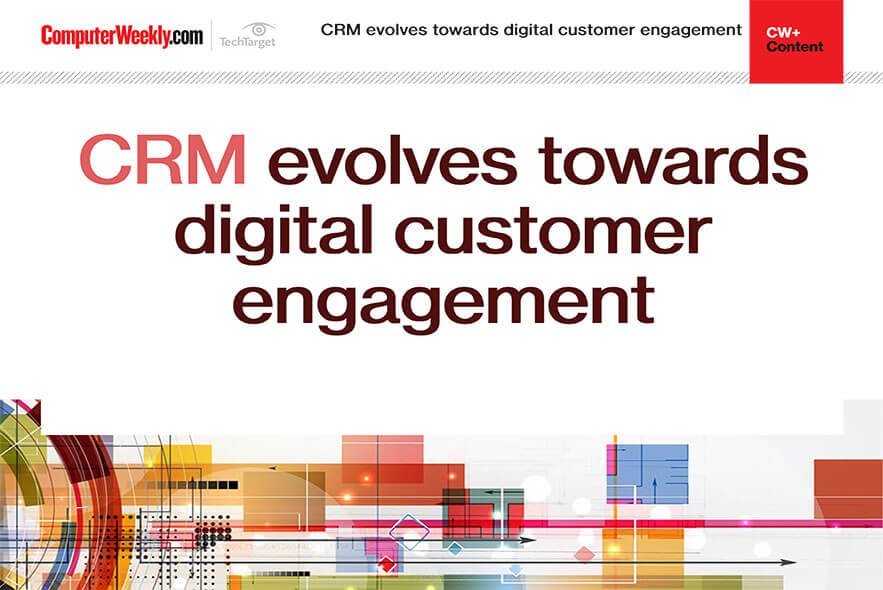 Why customer relationship management is turning to AI for assistance
In this e-guide, we look at how AI is powering retail customer experience, why SAP Hybris could paint the future of commerce and how Ulster bank is faring after adopting a full-scale Salesforce Einstein CRM.
Ovum analyst Madan Sheina said, "When Oracle announced its plans to bring the world of BI to the iPhone, it may have sounded like a case of déjà vu for those old enough to remember the hype surrounding WAP (wireless application protocol) and promises to recreate the desktop in the palm of your hand."
Oracle's move isn't the first time that BI vendors have tried to untie BI from corporate desktops. SAP/Business Objects, IBM/Cognos, MicroStrategy and Information Builders have all developed BI links to RIM's BlackBerry, Windows Mobile and Symbian devices.
But, Sheina said, "Suffice to say the idea is great, with executives no longer tethered to their desk to get BI information and metrics. In reality though, compelling use cases for real-world business applications were extremely limited, mainly to senior executives and field sales and support staff."
Oracle's first mobile BI effort for the iPhone is Business Indicators, which is available as a free download from Apple's newly launched iTunes-like App Store. But it's not free to use because customers must have licensed Oracle BI Enterprise Edition Plus and BI Applications Fusion Edition software, which generates the BI content, including reports, analyses and alerts, on the iPhone touch-screen interface.
Business Indicators only works as a thin-client solution using the built-in Safari web browser to deliver select and targeted metrics and report content from Oracle's BI Suite.
"It's by no means an interactive dashboard experience. For a truer bi-directional experience Oracle customers will have to wait until Oracle broadens the range of applications that can be accessed by iPhone, including modules from its ERP and CRM suite, something it has hinted at," said Sheina.
Ovum said Oracle was banking on a high uptake of the iPhone in business to take a sizeable slice of the mobile BI market. But, Sheina said, "We believe that the iPhone will struggle to break into the business mainstream. One barrier is that all management of the device is done through an iTunes-like store and it's hard to see corporate IT departments rushing to support that on corporate laptops."
Sheina said, "Mobile BI has had many false dawns, caused not so much by technology barriers but more from the lack of a killer application.
"'Coolness' can only take it so far and it will take a lot more for the iPhone to appeal to the world of business computing, let alone BI, and drive adoption to levels reached by that of RIM or Windows Mobile in the enterprise segment. BI is still a long way away from becoming part of the morning commute."
Blackberry users offered easier way to read analytical reports >>
Read more on Business applications