Trampoline says social networking can bounce productivity
Trampoline Systems has launched what it claims is the world's first organisational intelligence and diagnostics tool.
Trampoline Systems has launched what it claims is the world's first organisational intelligence and diagnostics tool.
Charles Armstrong, CEO of the company, which describes itself as an enterprise social computing pioneer, told Computer Weekly he spent a year in the Isles of Scilly studying village life, to work out why real social networks are so efficient at channeling resources. His rationale was to capture that quality and instil it into automated systems for corporations.

Download this free guide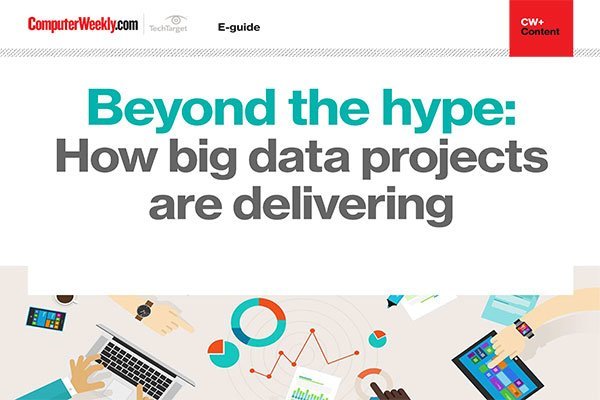 6 high profile examples of Big Data improving operations for corporations
This e-guide collates a group of examples of big data technologies in use, such as how Mercedes-AMG Petronas Motorsport are looking to gain an edge on the competition in the Grand Prix season. Also see how big organisations are managing their big data operations and their data analytics programmes and teams through some high profile case studies.
By submitting your personal information, you agree that TechTarget and its partners may contact you regarding relevant content, products and special offers.
You also agree that your personal information may be transferred and processed in the United States, and that you have read and agree to the Terms of Use and the Privacy Policy.
"I'm not a traditional IT person," said Armstrong. "My background is in ethnography. I wanted to know why villages are so good at getting the right information to the right people, but corporations are so ineffcient. So I spent a year on St Agnes looking at the rules of social networks."
Following the research, Sonar Dashboard was launched. This tool uses social network tools - akin to Facebook and MySpace - to allow end users to communicate with other interested parties in a corporate environment.
The company has now launched Sonar Flightdeck, a management tool that visualises high-value strategic information from everyday communications. According to Trampoline, the system automatically displays the crucial social factors at play within organisations, including key opinion formers, poorly integrated business units, emerging communities of interest, single points of failure and third-party relationships.
"This intelligence was largely anecdotal before," explained Armstrong. "Now the company has more formal methods of identifying the good and the bad performers, collaboration and innovation and the high risk, low-data integrations."
Armstrong identified a new group of key influential workers, who know everybody and everything going on in a company. "I call them the information brokers," he said.
"Industry spent billions in the 90s on business intelligence," said Armstrong. "These were fantastic systems, but they only looked at information and documents. What we're analysing here is something far more important. Human resources."
Read more on Business intelligence software