Policies needed to limit social networking risk, says KPMG
Businesses need to put policies and technologies in place to minimise the risk of staff damaging the company's reputation on social...
Businesses have been urged to put policies and technologies in place to minimise the risk of staff damaging the company's reputation on social networking sites.

Download this free guide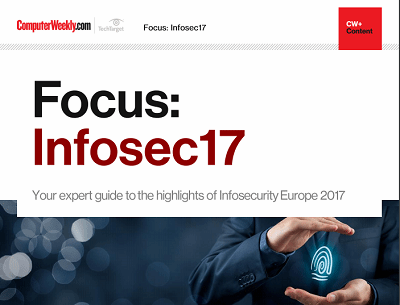 From forensic cyber to encryption: InfoSec17
Security technologist Bruce Schneier's insights and warnings around the regulation of IoT security and forensic cyber psychologist Mary Aiken's comments around the tensions between encryption and state security were the top highlights of the keynote presentations at Infosecurity Europe 2017 in London.
By submitting your personal information, you agree that TechTarget and its partners may contact you regarding relevant content, products and special offers.
You also agree that your personal information may be transferred and processed in the United States, and that you have read and agree to the Terms of Use and the Privacy Policy.
In a cross-industry survey of 472 executives by the Economist Intelligence Unit for professional services firm KPMG, fewer than 50% said they had policies against unauthorised access to Web 2.0 sites, and only 28% had included Web 2.0 in their risk management process.
KPMG has used Web 2.0 site Second Life to recruit staff, but Crispin O'Brien, chairman of technology at the firm, warned that access to such sites should be controlled. "Businesses need to assess the benefit of having a company group on Facebook," he said.
KPMG advised IT directors to ensure the human resources department creates policy documents on Web 2.0 usage. Firms should also use software to monitor where the company name was appearing on the internet.
One IT director in a manufacturing company said, "I keep an eye on Facebook to make sure no one is posting damaging stuff. In the same way I periodically do targeted blog and livejournal searches, looking for anything that we would not want out there."
The Trades Union Congress published a briefing paper on the use of social networking sites in July last year, which said many companies were ignoring the issue. "They will only work out their response when faced with the first problem, and they are having to take drastic action that could have been avoided by early intervention," it said.
The KPMG/EIU survey found that more than 50% of executives felt that protecting and securing critical data was the main barrier to adopting Web 2.0 technologies, and 33% said not knowing how to measure the impact of the technologies was the most serious challenge to implementing them more broadly across their company.
Read more on IT risk management