SaaS integration tasks SMBs
SMBs want Software as a Service to be a bigger part of the fabric of their IT infrastructure, but integration can be tricky.
As small and medium-sized businesses (SMBs) increase their use of Software as a Service (SaaS) technology, the need for integrating the technology with the rest of the businesses applications is becoming more critical. What they're finding, however, is that it's a job easier said than done.
What happens is that you've got all these different solutions running in different places and integrating them can get a little tricky.
Laurie McCabe
vice presidentAccess Markets International Inc.
According to research firm Saugatuck Technology Inc., as more companies use SaaS, the need to integrate those applications with the rest of a company's systems grows. In fact, 17% of SMBs are using more than one application delivered via SaaS, according to the Westport, Conn.-based firm's findings.

"In the early days of SaaS, a lot of applications were standalone and running in silos," said Liz Herbert, a senior analyst at Forrester Research Inc. "People just weren't focused on the challenge of integration. They were focused on customisation. Now we're seeing SaaS used more broadly."

Download this free guide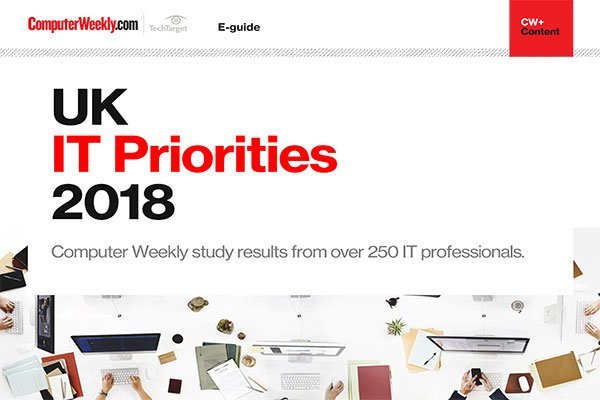 2018 UK IT Priorities survey results
IT organisations in the UK and across Europe are starting to accelerate the move to the cloud. Read more about the key areas in which senior IT managers are planning to invest in over the next 12 months.

As a result, SMBs are grappling with how to integrate their applications without making a risky investment in time and cash.

In the early days of SaaS, applications were primarily the concern of each individual business unit. Human resources used one. Sales used one. The head of a department was less concerned with integrating the applications with the rest of the company's systems than with making the product perform a specific business function. The applications didn't need to communicate with other software to deliver value.

But integrating applications delivered through the SaaS model carries some risk for SMBs, because they lack the resources to correct for mistakes. Part of the value of SaaS is its ease of use and its subscription-based pricing model, which offers low up-front costs and the ability to avoid vendor lock-in. SMBs often don't want to spend the resources necessary to get SaaS applications to interact with other SaaS products and on-premise applications, only to find they are unhappy with the result.

"It's a mixed bag," said Laurie McCabe, vice president at the New York-based Access Markets International Partners Inc. "On the one had, SaaS applications are built on open standards platforms and open architectures. In that way, they're almost more amenable to integration than proprietary on-premise applications. But on the flip side, you have this situation with SaaS where you could be running RightNow for CRM and Intact for accounting and OpenAir for project management. What happens is that you've got all these different solutions running in different places, and integrating them can get a little tricky."

Mike West, vice president of Saugatuck, said, "Integration is an important issue with respect to Software as a Service, and while most SaaS vendors offer a range of ways you can integrate SaaS solutions with on-premise software, it varies from company to company depending on what their competencies are."

West said many companies offer integration through hosted services and appliances. Other major SaaS vendors have created partnerships that offer customers a suite of applications that are integrated with each other.

"If you're exclusively on a platform like Salesforce.com and using Salesforce.com plus other cooperating companies on AppExchange, they have their own platform that offers integration," West said.

By the end of this month Boomi Inc., a Berwyn, Pa.-based provider of data and application integration technologies, will offer a beta version of Boomi On Demand, an SMB-oriented tool for integrating SaaS applications with each other and with on-premise software. This product, itself, is a SaaS technology that is cheap and easy for SMBs to use, West said. The software, he added, is geared toward midmarket companies that may lack the expertise to do complex integration.

Boomi offers a Web-based user interface that allows SMBs to map their systems visually. The platform offers a drag-and-drop approach to integrating applications using templates that Boomi has created for a variety of SaaS products.

"These solutions don't require any coding," McCabe said of Boomi. "It's basically like a visual integration platform. You can just look and see these business processes and what you want to integrate. A business person can do this. You don't have to hire a programmer. That's huge [for SMBs].

"The up-front risk for this is really low," McCabe said. "If you were going to integrate an accounting system, a project management system and a customer relationship management system, you could hire a contractor and pay a lot of money, thousands up front. You may or may not be happy with the end result. With Boomi, you pay per connection per month. Say it doesn't work. You've just lost a few hundred dollars. And it's probably a lot easier right off the bat to see if you get the results you need. If not, your sunk cost is a lot less than if you were paying for a one-off project."

Let us know what you think about the story; email: Shamus McGillicuddy, News Writer
Read more on IT for small and medium-sized enterprises (SME)