HM Revenue & Customs IT spending triples to £8.5bn
IT expenditure by HM Revenue & Customs is set to reach £8.5bn over the next 10 years, almost triple original estimates.
IT expenditure by HM Revenue & Customs is set to reach £8.5bn over the next 10 years, almost triple original estimates.
Matters have not been helped by the high costs associated with changing suppliers that weren't delivering in the eyes of HMRC, said the Commons Public Accounts Committee (PAC).

Download this free guide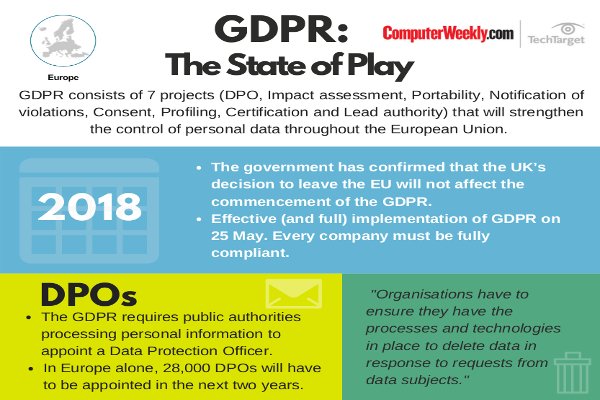 Infographic: GDPR - The State of Play
Get the latest information on how GDPR is going to affect your business and how to avoid any unwanted fines with this simple infographic.
By submitting your personal information, you agree that TechTarget and its partners may contact you regarding relevant content, products and special offers.
You also agree that your personal information may be transferred and processed in the United States, and that you have read and agree to the Terms of Use and the Privacy Policy.
ASPIRE (Acquiring Strategic Partners for the Inland Revenue) is HMRC's contract with Capgemini for the provision of IT services.
Edward Leigh MP, chairman of the PAC, said, "The re-competition of the IT services for the former Inland Revenue ended with the incumbent suppliers, EDS and Accenture, being replaced by Capgemini.
"The transition was successful but very costly. It is hard to find a justification for HMRC paying so much, nearly £52m, towards bidders' costs to encourage competition. Any department doing this in future must show there is no other cost-effective way of securing competition."
Leigh added, "HMRC could also have been sharper in its negotiations. The actual costs of transition were agreed after the contract was awarded and competitive tension had vanished – and the costs even included a profit margin for the successful bidder."
Leigh said, "There has been a very steep rise in HMRC's spending on IT services – the forecast figure is some £8.5bn over the ten years of the contract compared with the original estimate of nearly £3bn. If profit margins carry on at the current level, then Capgemini could make £1.1bn on the contract, nearly four times the amount originally envisaged."
Leigh said HMRC should have foreseen that its demand for IT services could vary significantly and determined how this might affect its contractor's prices and profit margins. He said these will have to be "rigorously benchmarked" in future to make sure the prices fairly reflect the actual volume of work being carried out.
HMRC keeps books closed on spiralling IT costs>>
Revenue has lost control as cost of IT contract soars>>
Revenue keeps Accenture ties despite 14m-pay-off>>
The full PAC report on HMRC can be viewed here>>
Comment on this article: computer.weekly@rbi.co.uk
Read more on IT legislation and regulation