Northern Ireland hit by IT skills crisis
Urgent action to improve IT skills in Northern Ireland is fundamental to continued economic prosperity.
Urgent action to improve IT skills in Northern Ireland is fundamental to continued economic prosperity.
According to e-skills UK research and consultation with over 550 employers in Northern Ireland, the province is suffering from severe IT skills shortages.

Download this free guide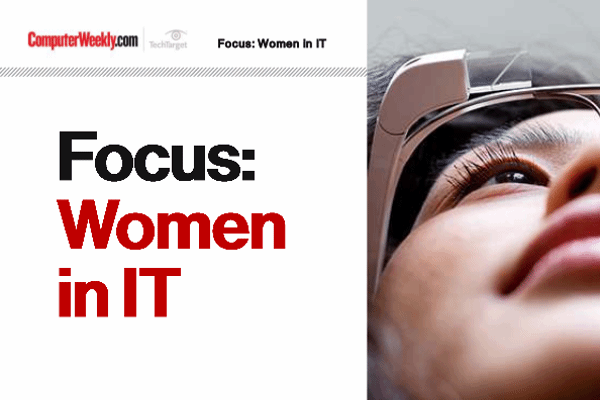 Shifting the landscape of gender and diversity
The number of women in tech in Europe is an average of 16%. This guide offers a collection of articles highlighting some of the prominent issues surrounding increasing the number of women in the IT industry.
By submitting your personal information, you agree that TechTarget and its partners may contact you regarding relevant content, products and special offers.
You also agree that your personal information may be transferred and processed in the United States, and that you have read and agree to the Terms of Use and the Privacy Policy.
The research now underpins a 10 year vision and three year action plan for IT skills development in Northern Ireland.
The action plan, called the Sector Skills Agreement (SSA) for IT, has been developed by e-skills UK with Momentum, the trade association for ICT companies in Northern Ireland; along with employers, educators and government.
It follows research which revealed that, over the next 15 years, the IT industry in Northern Ireland is forecast to grow at more than three times the rate of overall employment growth in Northern Ireland.
Around 2,000 people are needed each year to enter the IT workforce, filling increasingly complex, high added value roles. At the same time, the numbers of people choosing to study technology-related subjects continues to fall.
The research also demonstrated that more than a quarter of businesses in Northern Ireland have employees who lack the everyday IT skills to do their jobs.
Karen Price, chief executive officer of e-skills UK, said, "Businesses and the entire Northern Ireland economy are dependent on having a workforce with the right IT skills.
"The SSA for IT has united employers and other partners in a coherent strategy and action plan for IT skills improvement. This is not just about improvements in the IT sector, but about helping businesses in every sector which depend increasingly on IT for their success."
Michael Crow, head of application services in Northern Ireland for Fujitsu Services, said, "The SSA for IT aims to support the continued growth of Northern Ireland as a vibrant IT-enabled economy. The strategy set out in the Agreement is backed by industry leaders from companies across all business sectors in Northern Ireland."
The SSA for IT in Northern Ireland has four strategic objectives: to improve the attractiveness of IT careers, prepare the future workforce, develop adults and the existing workforce, and address infrastructure matters such as qualifications reform.
More information on the initiative is available at: www.e-skills.com/nissa
Related article: Northern Ireland wins major contact centre
Comment on this article: computer.weekly@rbi.co.uk
Read more on IT jobs and recruitment