Slower PC growth in 2006
Worldwide PC shipments will see less growth this year compared to 2005.
Worldwide PC shipments will see less growth this year compared to 2005.
Analyst Gartner said it expected to see 234.5m units shipped in 2006, which represented growth of 10.7% compared to the 211.8m units shipped in 2005. In 2005, shipments were up 15.5% when compared to 2004.

Download this free guide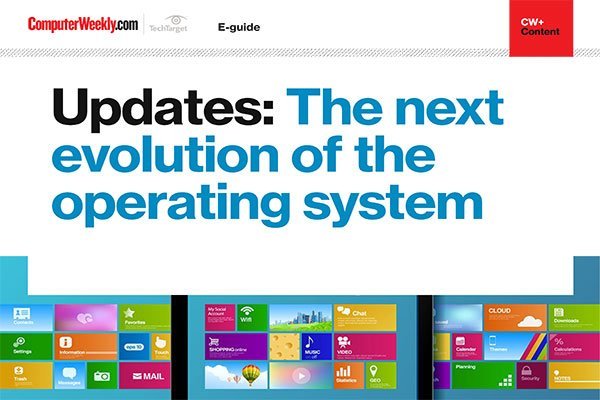 Software Updates: Our latest e-guide is available for your device. Download now?
See how operating systems are evolving with the help of continuous updates and learn about how the Spectre and Meltdown microprocessor flaws have led to improved, more secure processors being released and how Microsoft is evolving its Windows desktop operating system.
Gartner said that while laptop PC growth remained strong, desk-based PC replacement activity "had peaked and will shortly subside", slowing overall PC market growth in the process.
"We expect a steady decline in desk-based replacement activity over the next year," said Gartner analyst Mikako Kitagawa.
Kitagawa said the impact of this change will be especially dramatic in mature markets, like North America and western Europe, where new desk-based penetration is also slowing and laptop-for-desk-based substitution is increasing.
Gartner said worldwide desk-based PC shipments are projected to grow 1.9% in 2006. But desk-based PC shipments to mature markets are forecast to decline 8.6%, while shipments to emerging markets are forecast to increase 19.5% this year.
Gartner said uncertainty for the PC industry in 2006 was compounded by Microsoft's refusal to put a precise launch date on its forthcoming Windows Vista operating system, and new chip technologies currently being planned by Intel and AMD.
Gartner said it expected worldwide shipments for laptop PCs to increase by 31.4% in 2006, with shipments to mature markets at 22.1% and those to emerging markets jumping 38.7%.