Use governance tools to counter spreadsheet risks, urges Gartner
Uncontrolled spreadsheets present serious risks for virtually every enterprise, analyst firm Gartner has warned.
Uncontrolled spreadsheets present serious risks for virtually every enterprise, analyst firm Gartner has warned.
Although nearly all financial statements and tax returns require the extensive use of spreadsheets for both data entry and manipulation, Gartner analyst Jay Heiser warned that there was little awareness of the need for spreadsheet governance.

Download this free guide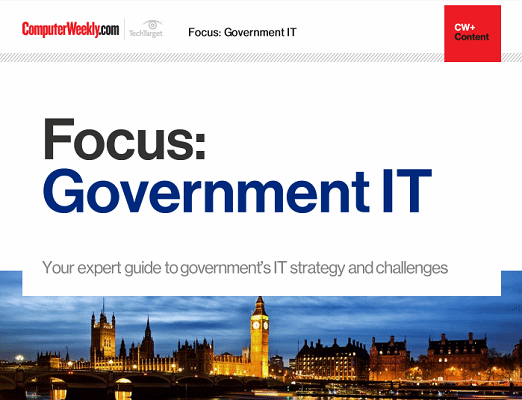 Government IT in post-Brexit Britain
Get an expert look at the government's ideas for a prosperous post-Brexit Britain as well as its ambitious 5G strategy. Features an interview with Sarah Wilkinson, chief data, digital and technology officer at the Home Office.
By submitting your personal information, you agree that TechTarget and its partners may contact you regarding relevant content, products and special offers.
You also agree that your personal information may be transferred and processed in the United States, and that you have read and agree to the Terms of Use and the Privacy Policy.
In a paper looking at the risk, he said, "Even though governance regulations such as the US Sarbanes-Oxley Act have resulted in higher levels of visibility and control for enterprise applications, spreadsheets remain a source of both inadvertent error and deliberate manipulation."
Heiser said comparatively few businesses had methodically implemented across-the-board spreadsheet quality control.
Gartner has identified two types of products which can be used for spreadsheet auditing. The first is quality control products such as Spreadsheet Professional, Space and Spreadsheet Detective.
The second is governance tools such as Cluster Seven's systems and Prodiance's Remediation Services for Microsoft Excel.
Heiser believes Compassoft's acquisition of Speadsheet Auditing, the UK-based developer of the Exchecker spreadsheet validation product, announced in September, will boost spreadsheet auditing.
He said the acquisition meant Compassoft was the first provider able to address both key elements of spreadsheet management: quality control and governance.
"If enterprises do not simultaneously address both of these issues, spreadsheets will always be a source of losses," he said.
Auditing spreadsheets
Locate and document all spreadsheets that are financially material or relevant to regulatory compliance.
Implement mechanisms to ensure that all spreadsheets are used accurately and appropriately.
Source: Gartner

Read more on IT governance