Microsoft: No licence, no Windows updates
All Windows users will have to validate their copy of Windows as genuine before downloading any software or drivers from the...
All Windows users will have to validate their copy of Windows as genuine before downloading any software or drivers from the Microsoft download site.

Download this free guide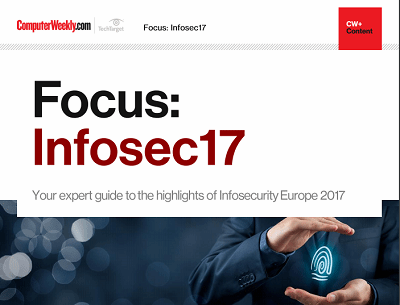 From forensic cyber to encryption: InfoSec17
Security technologist Bruce Schneier's insights and warnings around the regulation of IoT security and forensic cyber psychologist Mary Aiken's comments around the tensions between encryption and state security were the top highlights of the keynote presentations at Infosecurity Europe 2017 in London.
By submitting your personal information, you agree that TechTarget and its partners may contact you regarding relevant content, products and special offers.
You also agree that your personal information may be transferred and processed in the United States, and that you have read and agree to the Terms of Use and the Privacy Policy.
From the middle of the year Microsoft will roll out a mandatory Windows validation process. The process is being piloted currently for Czech, Chinese and Norwegian versions of Windows.
The decision to enforce validation will help Microsoft fight against counterfeit software and will also help IT departments and consumers to check that they have bought valid products.
Invalid software licences has been a problem for users in the past, particularly when they have tried to obtain discounts on Microsoft volume licensing and ended up buying counterfeits rather than legitimate licence.
This is what happened in 2002 to Clackmannanshire Council in Scotland. When the council needed to extend its MS Select desktop licences a supplier offered extra licences more cheaply than were available under the Select agreement. The deal turned sour when an audit, done in co-operation with Microsoft, revealed that the new licences were counterfeit.
Through the validation process, users will be required to enter authentication details on the Microsoft website. According to Microsoft, users will be alerted if an invalidate licence is found.
Unless authentication of the software is validated, the user will be unable to download software updates such as the latest releases of device driver software. For the time being, security patches will not be affected. Alex Hilton, anti-piracy manager at Microsoft, said, "If users do not succeed in validating the software, they will still have access to security patched."
Hilton said users found to have an invalid licence would be given the option of purchasing a legitimate one, at a fee that would be less than the cost of the boxed retail version, but more expensive than an OEM-licence. Users would need to provide Microsoft with details of the supplier of the software in order to obtain the discount, Hilton said.
To incentives the validation scheme Microsoft is offering users a six-month trial of Microsoft Office OneNote and a 30% reduction on the recently introduced Microsoft Outlook Live service.
Read more on IT risk management