Be prepared for that crucial first interview
You've tailored your CV meticulously, researched the company you wish to work for, investigated your potential future role and...
You've tailored your CV meticulously, researched the company you wish to work for, investigated your potential future role and now you face the biggest obstacle between yourself and that new job: the interview.

The first lesson that needs to be learnt to achieve success is to understand that abilities, qualifications and even the perfect CV will not be enough for your future employer, and IT is no different in this respect than any other industry.

The IT sector places little emphasis on personal or softer skills and many interviewees believe that IT expertise and qualifications will win the day when it comes to landing their next IT post.

But this is not the case, said Sally Glover, career development manager at Cranfield School of Management. She said that for IT jobs that involve management, candidates need to convey an aptitude for personal skills as well as technical abilities. Managerial and people skills are not always prevalent in candidates for IT roles, but without them you could be throwing your chances away.

A common problem in interviews for IT posts is that the applicants are too eager to impress by rattling off a 25-year history of their IT career to date. Selectiveness is key, Glover said.

If you have been in the industry for some time, it is inevitable you will have racked up a number of projects, but to impress your potential employer you need to keep these to a minimum. Select projects which emphasise unique expertise or a project which is particularly relevant to the post you are applying for. "You do not want to ramble on forever and ever. Err on the side of shorter answers," she said.

The company will check your abilities and qualifications and they may have done this before the interview, Glover said. She recommended that candidates be aware of what they have included on their CV and be prepared to discuss it in detail.

Olivier Picard, consultant at Interviewing Skills Consulting, said that interviewees must always provide real information to substantiate what they say.

But all this will be wasted if you fail to make an impact in those crucial first seconds. The interview starts the moment you walk through the door and the interviewer will make judgements about you within the first 30 seconds, said recruiter and career coach John Lees, author of How to Get a Job You'll Love and Top Answers to Tough Questions.

"The ways you dress, sound and move are all taken quite wrongly - as indicators of your job performance. Read the dress and behaviour codes of the company and try to look and sound as if you already work there," Lees said.

Many IT jobs do not require the employee to wear a suit, but it would be suicide to turn up in anything other than a dark blue or black suit, said Picard.

But if you fail to make an impact at the start, all is not lost, said Glover. An average interview will give you about 45 minutes to redeem yourself. A shaky start can be remedied if you provide structured answers, keep to three or four points for each question and develop each point into 30 or 40 seconds. Make your answers clear and avoid broad statements, but remember to be yourself and be personable.

Rounding off the interview is as important as the start, as what you say in the final few minutes could make or break your pitch - it will be what the interviewer remembers most.

Make sure you are prepared for a few killer questions to be thrown in, such as "Where do you want to be in five years time?" or "Why do you want this job?" Remember that a good interviewer will ask you about your failures and weaknesses more than your strengths. This is why preparation will benefit you in every aspect of the interview.

If you make it through the potential minefield of difficult and awkward questions, do not be embarrassed to state your interest in the job and thank them for their time, Glover said.

It is important to remember that a job interview is about conveying not only a combination of your skills and qualifications but also about presenting yourself in personal terms, particularly if you are going for a managerial IT position.

The ability to communicate well in IT is an important yet underestimated requirement. Simply being a technical expert in IT is not enough.

Confident body language

Download this free guide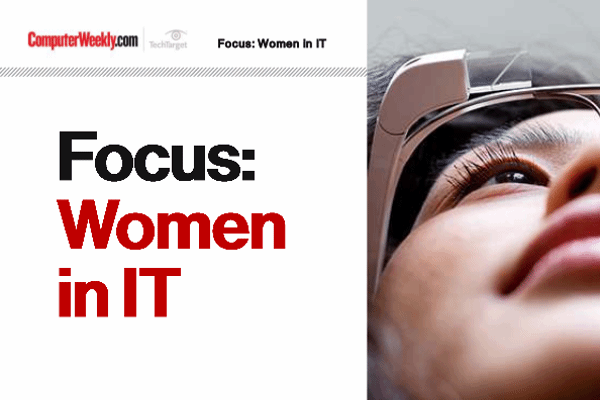 Gender diversity in the technology sector
In this e-guide, we tackle the issue of diversity in the IT industry and try to uncover why the number of women choosing IT as a career has been stagnating over the past few years. We also dissect some of the solutions that will help to increase the number of women in IT offered up by those fighting on the front line.
Sit upright but be relaxed. Sit slightly forward as this indicates interest rather than a laid-back posture
Do not fold your arms as this could be construed as defensive
Make eye contact but do not stare at the interviewer, as this is confrontational and aggressive. Instead, try to look away at regular intervals and then maintain contact again
If possible, subtly mimic the interviewer's body language. This is what we do naturally when we like somebody and has the effect of putting people at their ease
A firm handshake while maintaining eye contact is crucial. This suggests enthusiasm and professionalism, while a weak handshake could convey a lack of enthusiasm and is generally considered impolite
Moderate use of hand gestures while talking is advisable, but too much could make you appear too excitable and lacking control
Leaning back in your chair will make you appear unenthused and nonchalant
Questions to ask the interviewer
What are the training opportunities?
What projects will I be working on in my first month?
What are the areas in which the company is planning to develop?
How might my role develop? Source: Olivier Picard, consultant, Interviewing Skills Consulting
Top 10 mistakes
Lack of preparation
Arriving late
Lying
Rambling
Answering too briefly
Inappropriate dress
Trying too hard to impress. Be yourself
Swearing
Asking about salary or holiday packages in your first interview
Asking questions about the company that you should have already seen on the website or brochure
Source: Olivier Picard, consultant, Interviewing Skills Consulting
Ten tips for successful interviews
Wear a suit and tie regardless of the post you are going for and the company's code of dress
Be punctual. Arriving too early can be just as bad as arriving too late
Read and understand your CV. Be prepared to explain gaps
Be honest. A good interviewer will probe those areas that appear superficial and weak
Never use bad language - even if the interviewer does
Make sure you have strong examples to back up your experience and CV
Research the organisation you hope to work for
Prepare your questions in advance
Relax and take your time. If you need time to think about a question, ask for longer
Read the job description thoroughly.Source: Reed Technology
Read more on IT jobs and recruitment