CTIA shines spotlight on mobile middleware
Mobility takes centrestage at the Cellular Telecommunications & Internet Association's Wireless IT & Entertainment conference.
Mobility takes centrestage at the Cellular Telecommunications & Internet Association's Wireless IT & Entertainment conference.
At the show two major middleware companies, iAnywhere Solutions will introduce carrier-grade software targeted at improving the user experience when accessing either public or enterprise-level content.

Download this free guide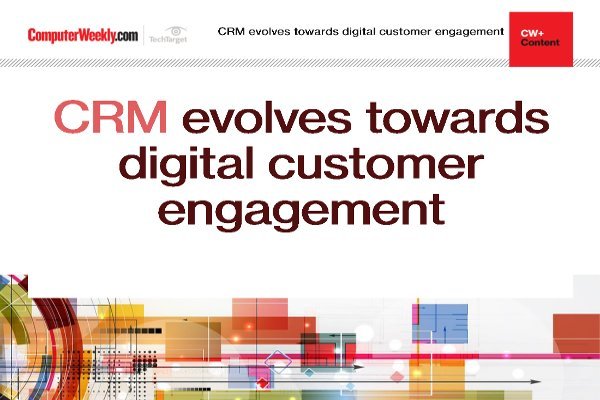 Enhancing digital customer engagement with CRM
Learn about customer relationship management has evolved towards engaging with customers through every channel, with digital at the forefront.
By submitting your personal information, you agree that TechTarget and its partners may contact you regarding relevant content, products and special offers.
You also agree that your personal information may be transferred and processed in the United States, and that you have read and agree to the Terms of Use and the Privacy Policy.
A third middleware solution provider, JP Mobile, will introduce behind-the-firewall, integrated push e-mail, PIM, and security software for the enterprise.
Sybase mobile technology subsidiary iAnywhere will bring Natural Language Understanding to handsets with a product dubbed Answers Anywhere.
Borne out of the acquisition earlier this year of Dejima, Answers Anywhere allows users to search through data services using their own words.
Searches can be executed through SMS text messaging, e-mail, or voice. Answers Anywhere is also deploying multimodal functionality, which will allow a user to make a request for information using voice and receive a text message in response.
Three versions of the middleware are available. A carrier edition, for example, will combine message queries with location-based services so that a user asking for the nearest Italian restaurant will get an appropriate response based on location.
The Enterprise Edition provides web, e-mail, voice, and text messaging interfaces for access to back-end systems.
A Developer Edition is also available. All editions support XML, SQL, RMI, APIs, and ODBC.
Answers Anywhere is available now and pricing starts at $100 (£54) per seat.
Sybase also unveiled mFolio, another carrier-grade technology. mFolio will allow a carrier's subscribers to customise content on their desktop with the use of a wizard for later viewing on the handsets supported by the carrier.
MFolio is available now. Pricing has yet to be announced.
JP Mobile is unveiling SureWave Mobile Office. Mobile Office is device, platform- and network-agnostic middleware for push e-mail and PIM applications. Mobile Office integrates with Microsoft Exchange, Novell GroupWise, and Lotus Domino. It also supports Microsoft Windows Mobile, Palm, Symbian, and Research in Motion devices.
The middleware will enable bi-directional synchronisation of data in real-time and offline modes.
Security includes remote lock-down; remote password reset; and file, database; and application encryption.
SureWave Mobile Office is shipping now.
Ephraim Schwartz writes for Infoworld
Read more on Business applications