ISP Savvis moves to cut off spammers
One of the world's largest internet service providers is terminating service to about 40 of its customers who are using its...
One of the world's largest internet service providers is terminating service to about 40 of its customers who are using its networks for spamming purposes.

Download this free guide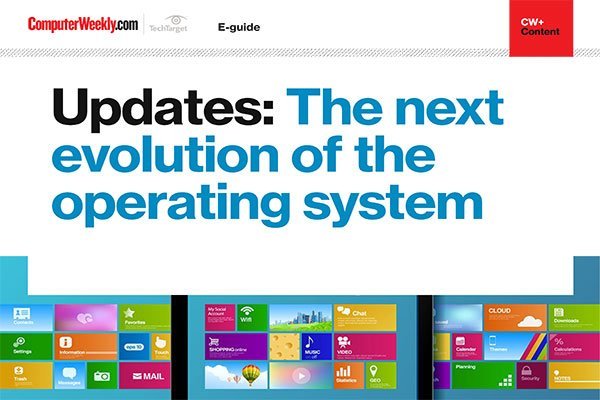 Software Updates: Our latest e-guide is available for your device. Download now?
See how operating systems are evolving with the help of continuous updates and learn about how the Spectre and Meltdown microprocessor flaws have led to improved, more secure processors being released and how Microsoft is evolving its Windows desktop operating system.
Savvis Communications said it will work with The Spamhaus Project, a UK-based anti-spam group, to identify and proactively disconnect customers who use its services for spamming in the future.
Savvis operates IP networks in more than 40 countries and provides internet connectivity to 4,700 financial institutions, including 75 of the top 100 banks worldwide.
Most of the customers whose services are being terminated were acquired by Savvis from its $155m (£87m) purchase of Cable and Wireless US in January.
While the acquisition brought Savvis 3,000 new enterprise customers and 15 datacentres, it also included about 40 spam offenders listed in the Spamhaus Register of Known Spam Operations database, the company said.
Savvis will use the database to proactively identify and disconnect customers who attempt to use its networks to distribute spam.
The ISP's move to rid its network of spammers follows months of intense pressure from anti-spam campaigners. Several of them - including Spamhaus and Spam Prevention Early Warning System (SPEWS) - had begun blacklisting entire blocks of IP addresses owned by Savvis.
Adding to the pressure was the fact that some, like SPEWS, had also begun "overblocking" IP addresses belonging to Savvis resulting in even non-spammers finding their IP numbers on anti-spam blacklists.
Such blacklists, many of which are freely available, are widely used by companies to block e-mail from known spammers.
Savvis CEO Rob McCormick said the timing of the company's announcement was not driven by pressure from anti-spam groups alone.
He said Savvis has always had strong policies related to spamming, and he added that much of the recent issues had to do with spammers inherited from its acquisition of Cable and Wireless.
"We bought a new company, and we were focused on cutting costs and getting it back to profitability," McCormick said.
It has taken a while for the company to figure out which of its new customers did not meet its acceptable use policy. But now that it has identified them, the company will enforce the same policies it always has when it comes to spammers, he said.
Jaikumar Vijayan writes for Computerworld