EMC's Centera addresses compliance requirements
EMC has announced new compliance functionality for its EMC Centera content addressed storage (CAS) solution.
EMC has announced new compliance functionality for its EMC Centera content addressed storage (CAS) solution.
"The latest version of Centera's operating software, CentraStar V2.3, extends EMC Centera's market and technology leadership," said Alex Robertson, technology solutions manager at EMC.

Download this free guide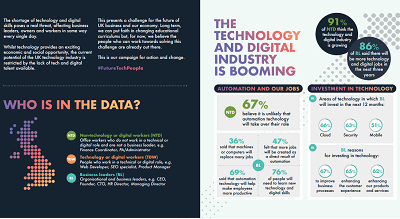 Infographic: How to future-proof UK technology
There is no doubt that the technology industry is booming right now, bringing with it exciting social and economic opportunities. However, there is a real fear that the UK industry may be stunted due to the lack of talent available. This e-guide helps to break down the future fears and expectations of dozens of business leaders and tech workers.
"It delivers new levels of performance and enhanced manageability, helping customers to maximise the business value of their ever-growing online fixed content archives," said Robertson.
"This new release enables organisations with compliance requirements to simplify information retention and disposition management, as well as to address strict privacy laws concerning personal data."
The Centera features include retention classes, which aim to provide additional capability to enforce and change retention policies for an entire class of content, instead of managing each piece of content individually.
"This enhancement makes it easier to deal with both planned and unforeseen corporate policy or regulatory changes," said Robertson. "With this new capability, Centera becomes the first and only storage solution to automate this critical retention management function."
In many countries, protecting an individual's privacy is viewed as an ever-growing regulatory concern. Audited deletes permit an application to easily address this regulatory requirement through a tightly controlled process. Again, Centera is said to be the first storage solution to automate the key processes around this requirement, while meeting the most stringent compliance requirements related to retention and protection of data.
The new configurable default retention period feature aims to allow the storage administrator to specify a default retention period in the event that an application does not or cannot assign one.
"Furthermore, this new version is backwards-compatible with all installed Centera models, delivering investment protection to existing Centera customers," concluded Robertson.
Written by Computing SA staff