HP's Pavillions show support for AMD chips
Hewlett-Packard has begun selling a series of Pavilion PCs, revealing a growing interest in using Advanced Micro Devices'...
Hewlett-Packard has begun selling a series of Pavilion PCs, revealing a growing interest in using Advanced Micro Devices' processors in its desktop systems. Of the nine a500 series Pavilions, seven use AMD's processors.

Download this free guide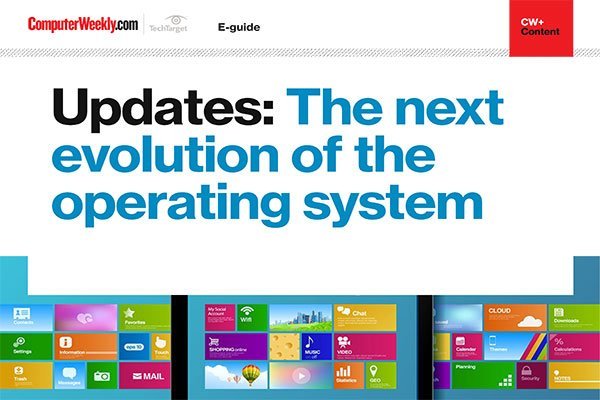 Unpacking the future of operating systems
In this e-guide, we take a look at how updates are the next evolution for operating systems. From security and iris recognition to 3D modelling and easier recognition with OneDrive, updates are key to keeping your device fresh and, most importantly, safe.
The HP Pavillion a550e and a530e will come with AMD's Athlon 64 processor, while the a510e uses its Athlon XP chip. The other Pavilion 500 series systems use Intel's Pentium 4 and Celeron processors.
Four additional a500 series PCs with AMD processors are also available through Fry's Electronics' Outpost.com website.
HP has been the largest PC supplier to support AMD's chips on the desktop, with Dell declining so far to do so.
The PCs, along with the release of four HP a500n series PCs with AMD processors, suggest that HP is shifting to the AMD product line for its Pavilion desktop PCs, said Toni Duboise, an industry analyst with ARS.
"While it is true that HP has been a long time proponent of AMD, the fact that four out of the first [retail] 500 series models sports an Athlon CPU is big news. ARS feels this move is directly connected to the recent increased success of AMD-powered desktop machines sold within the retail marketplace," Duboise said.
Gateway's eMachines division did very well in retail stores with Athlon 64 and Athlon XP PCs earlier this quarter, and HP did not want to concede that market, Duboise said.
Last quarter, eMachines released an AMD desktop with a multifunction DVD drive for less than $800 which drew much interest from retail consumers.
HP's a500n systems are not always cheaper than their eMachines rivals, but they are close enough in price to take back some of that business, she said.
HP's lateat product launches as well as the success of the AMD-based eMachines PCs show that "it appears as if HP is intent on increasing its share of that AMD pie", Duboise said.
However, HP's support for Intel's desktop processors on HPshopping.com remains strong, with Celerons and Pentium 4s included with the majority of the PCs sold under the Compaq Presario brand on HP's website. And the vast majority of HP's notebooks, the fastest growing segment of the PC market, are solidly within Intel.
ARS expected HP to roll out Celeron and Pentium 4 desktops for the retail market soon.
Tom Krazit writes for IDG News Service