Analysts expect Microsoft Office System price announcement
Microsoft putting the finishing touches to its Office System products, and an announcement on pricing and release to...
Microsoft putting the finishing touches to its Office System products, and an announcement on pricing and release to manufacturing (RTM) could come this week, sources familiar with the company's plans claim.

Download this free guide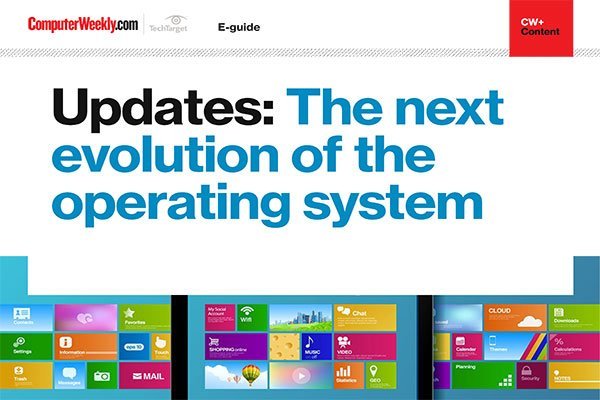 Software Updates: Our latest e-guide is available for your device. Download now?
See how operating systems are evolving with the help of continuous updates and learn about how the Spectre and Meltdown microprocessor flaws have led to improved, more secure processors being released and how Microsoft is evolving its Windows desktop operating system.
By submitting your personal information, you agree that TechTarget and its partners may contact you regarding relevant content, products and special offers.
You also agree that your personal information may be transferred and processed in the United States, and that you have read and agree to the Terms of Use and the Privacy Policy.
RTM - when Microsoft freezes the code and deems the software ready for customer use - takes Microsoft to the final stage before commercial launch of the software scheduled later this quarter.
The Office System includes the 2003 editions of the Office Suite products Word, Excel, Outlook, PowerPoint and Access, as well as the 2003 editions of FrontPage, OneNote, Publisher, Project, Visio, InfoPath, SharePoint Portal Server, Live Communications Server and Live Meeting.
RTM does not apply to Live Meeting because it is a service, not a software.
Analysts have been expecting Microsoft to announce RTM, otherwise the company would miss its self-imposed deadline to deliver it before the end of September.
"It would not surprise me to see RTM announced soon, it is certainly due," said Ken Smiley, an independent analyst .
Jupiter Research senior analyst Joe Wilcox agreed. "Microsoft has always said that the product would RTM in the summer. An announcement would not be surprising at all."
While Microsoft announced pricing for Office when it detailed the bundles, this time it has not done that with Office 2003. Pricing will be in line with Office XP, is all that Microsoft has said. However, Directions on Microsoft analyst Paul DeGroot said Microsoft may cut pricing.
"This is a really late time to announce pricing. That raises in my mind the possibility that Microsoft may lower volume prices, which would probably fuel a lot of upgrades," he added.
By announcing RTM and pricing for the all Office System, Microsoft hopes to underline Office as a system of applications designed to work together. "It is certainly part of Microsoft's strategy to portray Office as a one big overarching information worker solution," Smiley said.
Although RTM is imminent, plans could change if last-minute bugs are discovered.
Microsoft declined to comment for this story.
Joris Evers writes for IDG News Service