Western Europe dashes hopes of EMEA recovery
PC shipments in Europe, the Middle East and Africa (EMEA) have declined for the fifth successive quarter following weak demand...

Download this free guide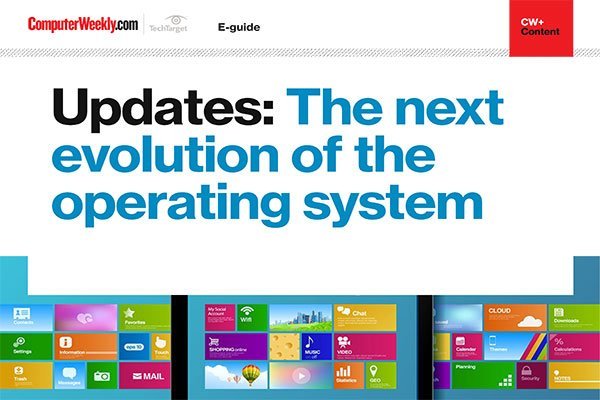 Unpacking the future of operating systems
In this e-guide, we take a look at how updates are the next evolution for operating systems. From security and iris recognition to 3D modelling and easier recognition with OneDrive, updates are key to keeping your device fresh and, most importantly, safe.

PC shipments in Europe, the Middle East and Africa (EMEA) have declined for the fifth successive quarter following weak demand from corporate buyers.



Despite PC shipments increasing in Eastern Europe, a 6% year-on-year decline in units shipped in Western Europe dragged down the PC market for the EMEA region as a whole by 0.3%, quashing hopes of a recovery, according to figures released by Dataquest, a unit of analyst group Gartner.

The second quarter results for EMEA represent the first drop in six months, Brian Gammage, principal analyst for Dataquest, said. "Over the last two quarters the decline in Western Europe was not big enough to push the whole region into negative territory. The third quarter of 2001 was the low point and it looked like we were going into growth again. This has dashed hopes for a PC market recovery later this year," Gammage said.

In total, 8.65 million units were shipped in the second quarter. Eastern Europe continued to show double-digit growth, but with Western Europe accounting for about 70 percent of EMEA PC shipments, there is no growth overall, Gammage said.

"Western Europe has now declined in five successive quarters. That is not good news," Gammage said, adding that he expects modest EMEA-wide year-on-year growth in the fourth quarter. Full recovery of the EMEA PC market is not expected until the second half of 2003, he said.

Of the top five vendors in EMEA, numbers two and five, Dell Computer and Acer, were the only ones to see year-on-year shipment growth, up 5.4% and 33.3% respectively. Market leader Hewlett-Packard (HP), number three Fujitsu Siemens Computer Holding and the fourth player, IBM, saw shipments fall respectively by 11.6%, 10.6% and 17.8%.

"Acer got promoted due to HP and Compaq merging," said Gammage. The company's growth figure looks good, but it does not represent actual sales as Acer is building inventory to support expansion in distribution and retail, Gammage said.

Results from research company IDC told a similar story, though IDC saw a 2.2% year-on-year decline in EMEA-wide PC shipments, with Western Europe down 6%, Eastern Europe up 13% and Africa up 17%.

Further slow consumer spending, except on notebook PCs, and continued cautiousness among corporate buyers caused the decline, IDC said. France was the worst market for PC vendors, while the UK and Ireland benefited from higher market confidence, according to IDC.