Intel cuts prices as 1.8GHz Celeron debuts in Tokyo
Intel has cut the prices of some of its Pentium 4, Mobile Pentium 4, Mobile Pentium III and Xeon processor chips as an as-yet...

Download this free guide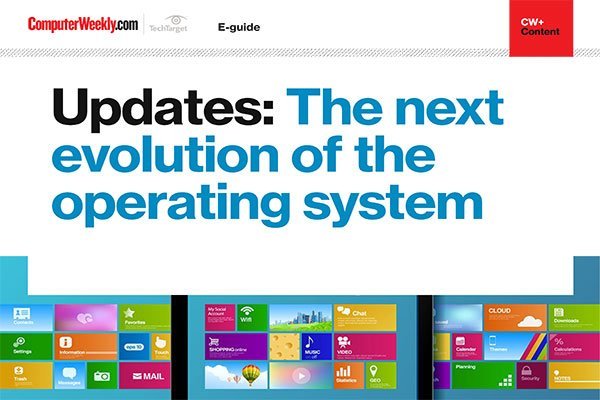 Software Updates: Our latest e-guide is available for your device. Download now?
See how operating systems are evolving with the help of continuous updates and learn about how the Spectre and Meltdown microprocessor flaws have led to improved, more secure processors being released and how Microsoft is evolving its Windows desktop operating system.

Intel has cut the prices of some of its Pentium 4, Mobile Pentium 4, Mobile Pentium III and Xeon processor chips as an as-yet unannounced chip, a 1.8GHz version of its Celeron processor went on sale in a store in Tokyo.



Intel last launched a new Celeron processor on 15 May, when it put a 1.7GHz version of the chip on sale. This chip features a faster front-side bus than previous chips and is based on the same core as older Pentium 4 processors. However, it comes equipped with 128Kbytes of Level 2 cache memory, which is half the capacity of previous Celeron and older P4 chips. This means the chip offers low performance, according to a PC World benchmark test.

The new 1.8GHz Celeron has a similar specification, with a 400MHz front-side bus and 128Kbyte Level 2 cache, and appeared over the weekend at one store in the Tokyo district of Akihabara where it was on sale bundled with a motherboard for ¥15,500 (£85). In comparison, the 1.7GHz chip with motherboard was on sale at the shop, PC Success, for ¥11,280 (£62).

Intel is expected to officially announce the new chip sometime over the next few weeks.

Intel's latest cuts see up to 43% taken off the price of its flagship desktop processor, the Pentium 4. The current top-of-the-range 2.53GHz version, which was introduced on 6 May, remains at $637 while prices of all other chips in the range have been reduced. For example, the 2.4GHz version with the new 533MHz front-side bus was cut from $562 to $400 while the bottom-of-the-range 1.7GHz version was reduced from $163 to $143. All prices are for chips direct from Intel in quantities of 1,000.

The largest price cuts percentage-wise were seen in the Mobile Pentium 4 range, where the price of the 1.8GHz chip fell from $637 to $348 and that of the 1.7GHz dropped by just over half, from $508 to $241. The Mobile Pentium III chips saw drops of between 9% and 18%.

Intel's Xeon processors, which are designed for use in servers, also saw price reductions. Like the Pentium 4 cuts, the fastest chip in the range was left unchanged while others were lowered. The 2.2GHz version of the chip saw its price cut from $465 to $262 and the price of other chips in the family was cut by between 10% and 27%.