McAfee.com unveils network-widesecurity "grid"
McAfee.com has taken the wraps off a new strategy and technology designed to provide a broader, more intelligent security...

Download this free guide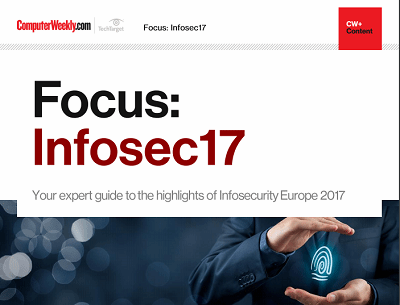 From forensic cyber to encryption: InfoSec17
Security technologist Bruce Schneier's insights and warnings around the regulation of IoT security and forensic cyber psychologist Mary Aiken's comments around the tensions between encryption and state security were the top highlights of the keynote presentations at Infosecurity Europe 2017 in London.

McAfee.com has taken the wraps off a new strategy and technology designed to provide a broader, more intelligent security services to its customers using XML (Extensible Markup Language) and Web services.



Srivats Sampath, chief executive officer of McAfee.com, said the initiative, known as "Grid Security Services", would use distributed computing techniques. In the past, this concept has pbeen applied to projects such as genome research. McAfee hopes to provide real time, dynamic security for its users.

Each user of McAfee.com-managed antivirus, firewall or privacy services will be able to opt in to in the Grid Security Services which, Sampath said, would be available for free. If they agree to be part of the service, they will become "nodes" on the grid and data from their McAfee.com security measures will be communicated to a central McAfee.com hub constantly in real time.

Sampath said the data would be exchanged using SOAP (Simple Object Access Protocol) and XML.

McAfee.com's hub then processes the data coming in from users and generates alerts, updates, fixes and information about security threats as they happen, Sampath said. These alerts will, frequently, come in the form of pop-up windows alerting users to updates or patches, and installing them with a single click, he said, adding that the volume of updates will not overwhelm users.

Sampath said grid Security Services would allow McAfee.com to offer users security measures more directly in tune with the threats they face. Security will now be "driven by what we're actually sensing on the grid," he said.

Sampath said McAfee.com now had a system capable of alerting users of high-risk threats and the steps they need to take to protect themselves. Such a system would only be used for serious security threats like the Nimda worm, but could greatly help users protect themselves in those situations.

The next phase of the service will allow nodes to talk to each other, as well as the hub, and makes changes and fixes in smaller groups. Sampath said the new features should be available by the end of the year.
Read more on IT risk management