CA chiefs rebuff boardroom assault
The board of directors at Computer Associates International has shot down a proposal to oust its chairman and top managers and...

Download this free guide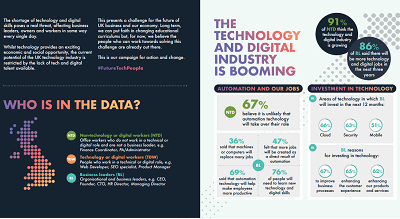 Infographic: How to future-proof UK technology
There is no doubt that the technology industry is booming right now, bringing with it exciting social and economic opportunities. However, there is a real fear that the UK industry may be stunted due to the lack of talent available. This e-guide helps to break down the future fears and expectations of dozens of business leaders and tech workers.

The board of directors at Computer Associates International has shot down a proposal to oust its chairman and top managers and reaffirmed that CA is growing and healthy, despite image troubles and government investigations into its finances.



The board of CA rebuffed an overture from Dallas-based venture capital fund Ranger Governance to remove co-founder and chairman Charles Wang, president and chief executive Sanjay Kumar and chief financial officer Ira Zar.

Ranger is headed by Texas billionaire Sam Wyly, one of CA's most vociferous and persistent critics. Last month Ranger issued a letter to shareholders denouncing CA's management and financial practices and urging the board to take "decisive action".

Bringing up a longtime sore point for CA - customer relations - the letter also said that CA could never "grow so long as so many potential customers for new products do not trust top management. This distrust of CA by information technology managers has been justly earned by a CA culture created under Sanjay Kumar over the past 14 years and Charles Wang over the past 30 years".

In response, the board at CA issued a letter dated 11 April, with a point-by-point refutation of Ranger's claims. Although the board shared Ranger's concerns about the recent poor performance of CA stock, it went on to say: "We fundamentally disagree with the premises and conclusions in your letter".

On the customer trust issue, the board declared flatly that Ranger was "plainly wrong. CA customer satisfaction statistics show significant improvement over the past year, largely due to initiatives led by CA's senior management".

Kumar himself will be presenting those statistics at the upcoming CA World user event in Orlando.

The letter went on to defend CA's accounting and practices - its new business model in particular - and declined to meet with Ranger to discuss its proposals.

This is the second CA management defeat for Ranger, which just months ago led a bitter and very public campaign to unseat Wang and Kumar in an unsuccessful proxy fight. Ranger spokesman Steve Perkins was unavailable for further comment.

CA has had its own problems, however, including a preliminary government investigation into its financial accounting practices, a recent credit downgrade, as well as a string of unflattering articles in The New York Times.
Read more on IT legislation and regulation