Sony blames higher component costsfor PC price increases
Sony is to raise the prices of its notebooks and desktop PCs as the costs of key components continues to rise.

Download this free guide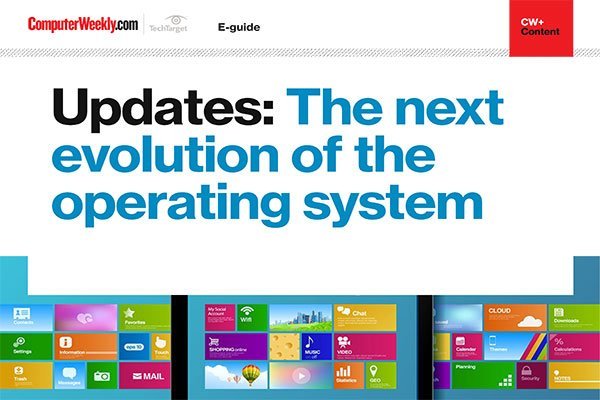 Unpacking the future of operating systems
In this e-guide, we take a look at how updates are the next evolution for operating systems. From security and iris recognition to 3D modelling and easier recognition with OneDrive, updates are key to keeping your device fresh and, most importantly, safe.

Sony is to raise the prices of its notebooks and desktop PCs as the costs of key components continues to rise.



The company has already added more than £100 to the price tag for the improved version of its Vaio W, its best selling desktop PC in Japan. Sony said that £85 of that price increase was to cover higher component prices.

Sony's decision comes two weeks after Apple Computer chief executive officer Steve Jobs announced price increases of around £70 for its latest iMac, for the same reason.

"Since we introduced the new iMac in January, component prices have been increasing dramatically," said Jobs during his keynote address at MacWorld Tokyo last month.

"The price for our flat screen has gone up 25% in the last few months. The price for memory has gone up 200% since we introduced the new iMacs, that means it has tripled in cost. And this is an industry-wide problem, it is not just Apple."

With the rises, Apple was faced with a problem that is now at the door of all major PC makers.

"Every manufacturer is going to have to do one of two things," Jobs said. "Either remove features from their product or slightly raise the prices of their products. We think the configuration of the new iMacs is great ... so we have decided to do price adjustments. We've chosen $100."

NEC says price rises of between ¥25,000 and ¥30,000 (£130 to £160) are on the way but will be factored into new products due for release this summer.

Fujitsu, Gateway, Compaq and Legend said they are still debating whether or not to raise their prices. Since PCs are made of many commodity products and fierce competition exists in most sectors of the market, exact forecasting is difficult even for PC makers.

However, the price of memory chips has been falling for the past month, although they are still much higher than at the beginning of the year.