Unix control makes a comeback
RSA Security's "major announcement" due to be made at the Cebit show next month will refer to an older product which has gained...

Download this free guide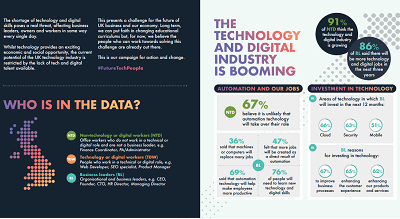 Infographic: How to future-proof UK technology
There is no doubt that the technology industry is booming right now, bringing with it exciting social and economic opportunities. However, there is a real fear that the UK industry may be stunted due to the lack of talent available. This e-guide helps to break down the future fears and expectations of dozens of business leaders and tech workers.

RSA Security's "major announcement" due to be made at the Cebit show next month will refer to an older product which has gained in popularity because of recent legislation that demands higher security levels from Unix systems.



RSA acquired Dynasoft's Boks Unix Access Control product when it bought the company in 1997. Although RSA has maintained it on its product list, it has only recently been actively marketed.

Ennio Carboni, product manager for RSA Keon at RSA Security, explained, "When talking to customers about their major concerns they have expressed their need to secure Unix across multiple platforms. Although products exist to secure individual versions of Unix, there is nothing that covers heterogeneous implementations.

"We reckon that 92% of Sun Solaris users have at least one other flavour of Unix. The result is that the number of prospects for the Unix Access Control software has tripled between March 2001 and January 2002."

The burgeoning interest in securing Unix across multiple platforms stems from two sources: a growing general awareness of the need to lock down Unix systems against viral worms; and new regulations arising from initiatives such as the US Health Insurance Portability and Accountability Act, which insist on greater data and systems protection

At Cebit, RSA will announce the first major upgrade to what will now be known as RSA Keon Unix Control version 5.0. This will extend coverage from traditional mainstream Unix flavours into the Linux world with support for Red Hat and Suse distributions.

Carboni said UK and European legislation to tighten controls on access to personal data, which gives a legal status to liability for its accidental or malicious disclosure, has been a major contributor to the renewed success of the software.

The new product will become immediately available following the announcement at Cebit next month, when pricing will also be announced.
Read more on IT legislation and regulation